Not only does May bring warmer temps and plenty of sunshine, but you'll also find arts-filled experiences, live music festivals, and more await you in the Greater Gadsden Area.
First Friday
Great eats, refreshing drinks, incredible shopping, classic cars, and live music. So much fun in Historic Downtown Gadsden. Need more info? Read our 10 Reasons to Love Downtown Gadsden First Friday.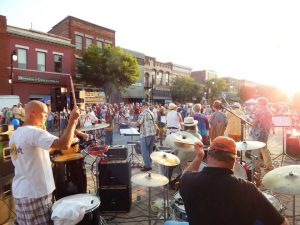 Art on the Rocks
Art on the Rocks is making a comeback after 20 years! The juried show will feature all hand-made, original fine arts and crafts. Please visit the Gadsden Art Association's designated website for this event at www.artgadsden.com for information.
Star Wars Pub Crawl
May the Fourth be with you!
The crawl will kick off at Back Forty starting at 4 PM. Maps and location checklist will be provided. Dress in your favorite Star Wars attire or go all out in your best cosplay! All fandoms are welcomed such as Steampunk, Anime, Superheroes, Zombies, Sci-Fi, Fantasy, Star Trek, Doctor Who, and much more!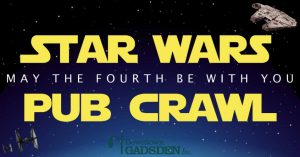 Altoona Day
Experience Downtown Altoona for a fun-filled celebration for the entire family! There will be musical performances, craft vendors, food vendors, a kids area, and door prizes! Admission is free!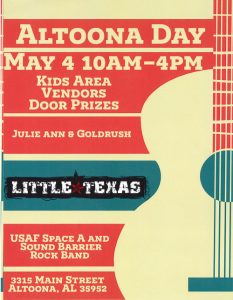 Noccalula Falls Spring Trail Run
Located at Beautiful Noccalula Falls Park on Lookout Mountain in Gadsden, Alabama. The race course winds through lovely wooded trails, over small creek beds, up to a beautiful view of Gadsden, over wooden bridges, along a gravel path, and highlights the new Black Creek Trail Project. The trail has a moderate difficulty, but a novice trail runner could still enjoy the race.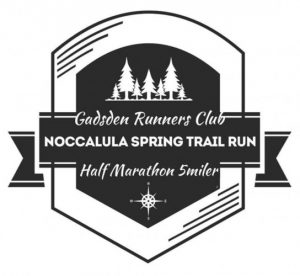 Cruise-In
Downtown Attalla fills up with beautiful antique cars, trucks and some motorcycles on the first Saturday of every month! This event features food, 50's and 60's music, fun and more! Merchants stay open late! Hosted by the Redneck Cruisers.
For more information, please contact:
Frankie Riddlespur 256-543-2080
Randy Bernard 256-504-2688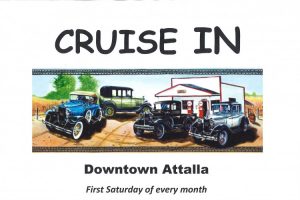 Etowah Youth Orchestra Spring Formal Concert
Delight in performances by the Etowah Youth Symphony Orchestra, the Etowah Youth Philharmonic Orchestra, and the Etowah String Sinfonia. The performance will include music by Grieg, Copland, and Rossini, plus Dvorak's Symphony No. 9, "From the New World."

Gadsden Music Festival: Get in Tune
A music festival all around Downtown Gadsden! Musicians will perform at several different venues in Downtown Gadsden, and $25 will grant you a pass to all sites for the day!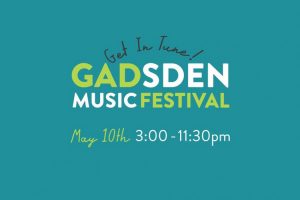 Kids Fishing Rodeo
Make sure to arrive early for this perennial community favorite.T he first 275 youth anglers will receive a free fishing pole, tackle, bait, Jack's biscuit,  and a drink. The pond will be stocked with catfish so that everyone has a great fishing experience.  Youth must be accompanied by an adult, but fishing is limited to youth ages  4-12 years.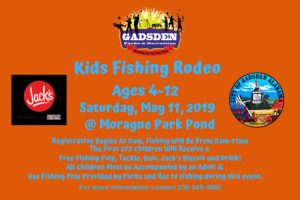 Buti Glow & Bubbly
It's time to shake your Buti!
We'll be hosting a glow Buti yoga – yoga intermixed with dancing and primitive movement – in the courtyard at the Pittman followed by champagne toast!
Glow paints, sticks, and champagne will be provided.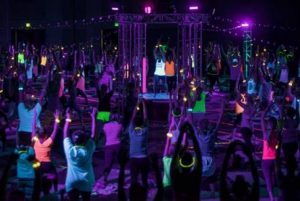 Downtown Music Festival
The Downtown Music Festival will feature #LandauEugeneMurphyJr, winner of the 2011 America's Got Talent! Opening acts will be Jess Goggans Band, Albert E Simpson Trio, and Soul Survivor.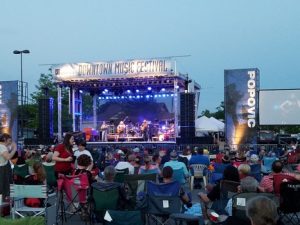 Highway 11/Antique Alley Yard Sale
A 502-mile road-side sale along US Hwy 11 from Meridian, Mississippi to Bristol, Virginia. This sale runs through Attalla, Reece City, & Keener in Etowah County.
Some consider this a warm-up for the World's Longest Yard Sale. Read more about WLYS 2019 here.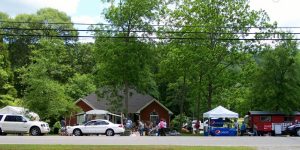 Southside Arts & Crafts Event
Arts & Crafts show featuring handmade crafts located at Southside City Hall!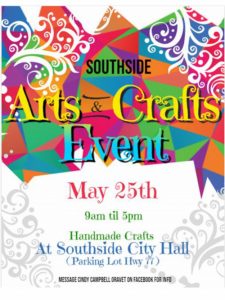 Clifford the Big Red Dog
ADVENTURES WITH CLIFFORD THE BIG RED DOG is an interactive traveling children's exhibit coming to Imagination Place in 2019. The exhibition brings Clifford's home on Birdwell Island to life with playful activities and delightful environments, giving children and caregivers a chance to explore Clifford's world first-hand.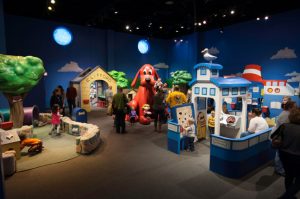 The Noccalula Experience: A legendary tale of undying love
This summer, Brian Clowdus Experiences breathes new life into the thrilling story of undying love and adventure with The Noccalula Experience, an immersive theatrical outdoor adventure. Experience the dramatic tale in its storied home of Noccalula Falls Park as you take in the site's breathtaking natural views of its legendary, cascading falls.
Join us for a journey steeped in romance and exhilaration as Noccalula rules her fate in the face of her beckoning future. Join Brian Clowdus as he returns home to Gadsden amidst a national career in theatre, returning to his roots in the most immersive and groundbreaking experience you have ever witnessed. Will you take the leap with him this summer?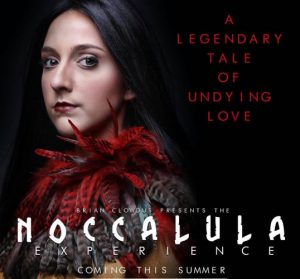 For more information about these and other fantastic events visit Greater Gadsden Area Tourism.