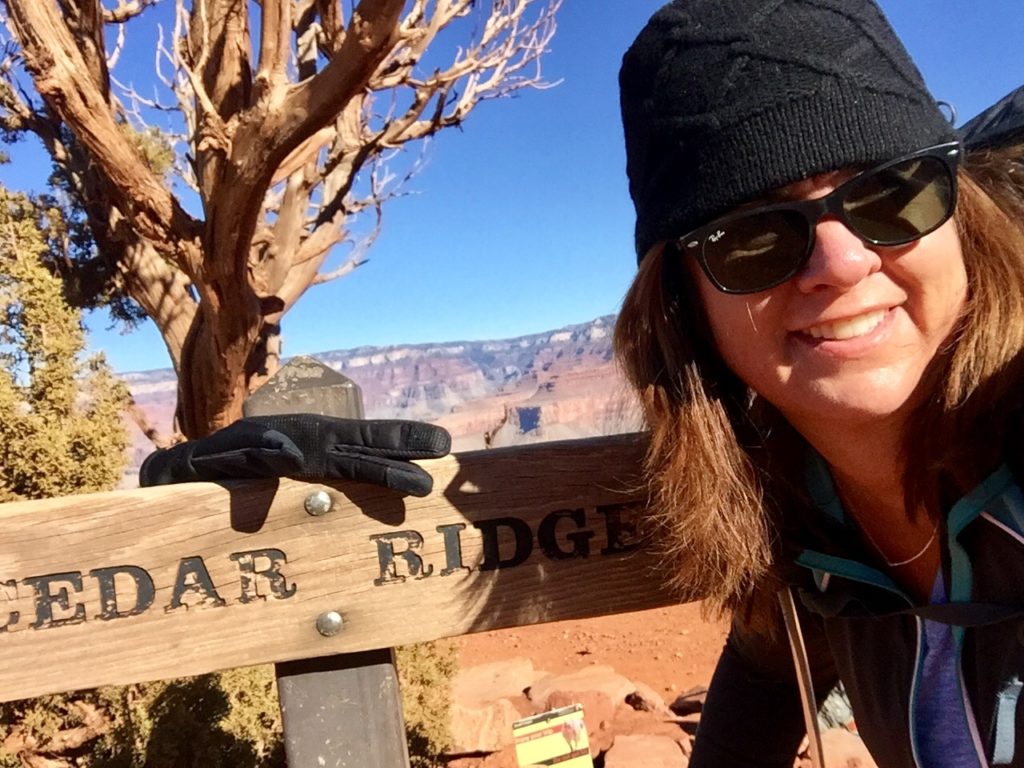 Welcome
I'm Tami and I'm glad you stopped by. Whether you're crossing an ocean or crossing the street, adventure is all around you.
Since you found your way to the ABOUT page, I suppose you want to know more about me and/or the blog. If it's me, read on. If it's the blog, scroll down a bit.
The Short Story
Grew up in SoCal, misspent youth, met a guy, got married, moved to  North Alabama, had two kids, they grew up, left a job to freelance, got scared,  took another job, didn't work out, decided to hike the Grand Canyon, changed my life, travelled a lot, thought I'd share.
The Longish Story
I'm not gonna lie, moving from the Los Angeles area to a small town in Northeast Alabama was a pretty big  culture shock, but in the twenty-something years I've been here, I've grown to love the natural beauty of the area while experiencing life in the deep South from a unique perspective.
When I left SoCal,  I also left the corporate world behind. I stayed at home with the kids, eventually taking part-time work that ultimately led to full-time employment. I worked with some great people over the years, but when I found myself feeling as if I'd outgrown my job, I began to give serious thought to starting my own business.
I left said job to freelance and to free up my time; but in a fit of anxiety, insecurity, and self-imposed expectations, I went against my gut and accepted a full-time position. Side note: Listen to your gut. Don't go against those feelings. Do.Not.Do.It. Spoiler alert…it didn't work out.
On a whim I had made plans to hike the Grand Canyon with a friend. Combined hiking experience between the two of us? Zero. I ended up leaving the job, doing 52 hikes in 52 weeks, traveling like crazy, and ultimately hiking the Grand Canyon solo. My business was thriving, and things just seemed to be clicking. I decided that I would do whatever was necessary to craft the life that I wanted to live, on my own terms. By embracing life, living boldly, saying yes to myself, and no to the bullshit, I've learned to trust myself and have been able to find my direction.
The Long Story
Hmmm…..,you may have to wait for the book. If you promise to buy a copy, I promise to start writing it. Seriously, there's a pretty great story about the photo featured on this page.
About the Blog
I had such a positive response from friends, people in the community, and even strangers, thanks to the brave new world of social media, that I thought there may be something more to all of this.
I ended up writing a couple of articles for publications and even got a letter published in O, the Oprah Magazine! People I barely knew were telling me that I had inspired them to go on their own adventure, or at the very least, step outside of their comfort zone. Pretty cool……
So here we are! You don't have go to another continent to experience the world, you can simply cross your street and be a tourist in your own town. Luxury hotels or tent camping, hiking or limousines, kayaking a river or having a day at the spa; experience it all! Road-trippin', day-trippin', or just plain old trippin' out, let's discover all this beautiful planet has to offer. It's never too late to rediscover the joy of finding the starting line.
Life is a trip; let's take it together!