Arriving in America's Oldest City
St. Augustine is a destination that I've wanted to visit for some time, so I was pretty excited to finally be headed that way.  Billboards for very touristy attractions dot the interstate as you head towards the city and I began to wonder if this was going to be the Gatlinburg of the beach. Don't get me wrong, I love the Smokies, but the crowds, chain restaurants, ultra-touristy attractions, well, a little of that goes a long way. Happily, I discovered that St. Augustine was a fascinating blend of new and old, commercial and historic, and a haven af great food!
History buffs, foodies, beach lovers, even families looking for some old-fashioned fun will all find something in St Augustine, Florida, America's oldest city.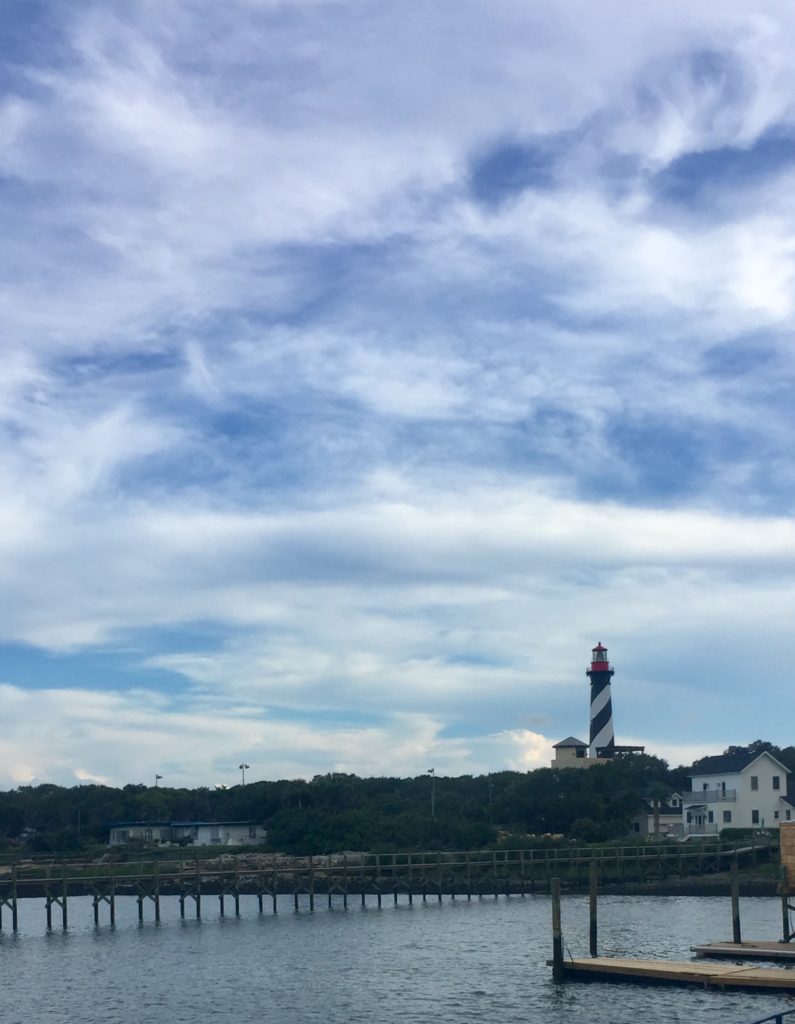 St. Augustine Historic District
The historic district is relatively small and easily walkable, but a trip on one of the narrated trains zipping about is a great way to get your bearings and learn the fascinating history of the city. The trains are "hop on, hop-off" and hit all the highlights. Choose the Red Train or Old Town Trolley Tours.
It's best to explore the Historic District on foot, many of the streets are closed to vehicles. There's plenty of shopping, dining, and drinking to satisfy every craving,  and attractions abound as you wander about. You'll  discover America's oldest something or other at every turn including America's oldest wooden schoolhouse, America's oldest wax museum; even America's oldest mini-golf course! Side note: we played it; c'mon, why wouldn't you play it? Got an eagle! Just sayin'.
St. Augustine Museums and History
You could easily spend a week in St. Augustine just visiting museums and historical sites. From the famed Tiffany stained glass windows at Flagler College,  originally known as the Hotel Ponce De Leon one of the most luxurious and exclusive resorts of it's time, to that modern day marvel of the odd, Ripley's Believe It or Not.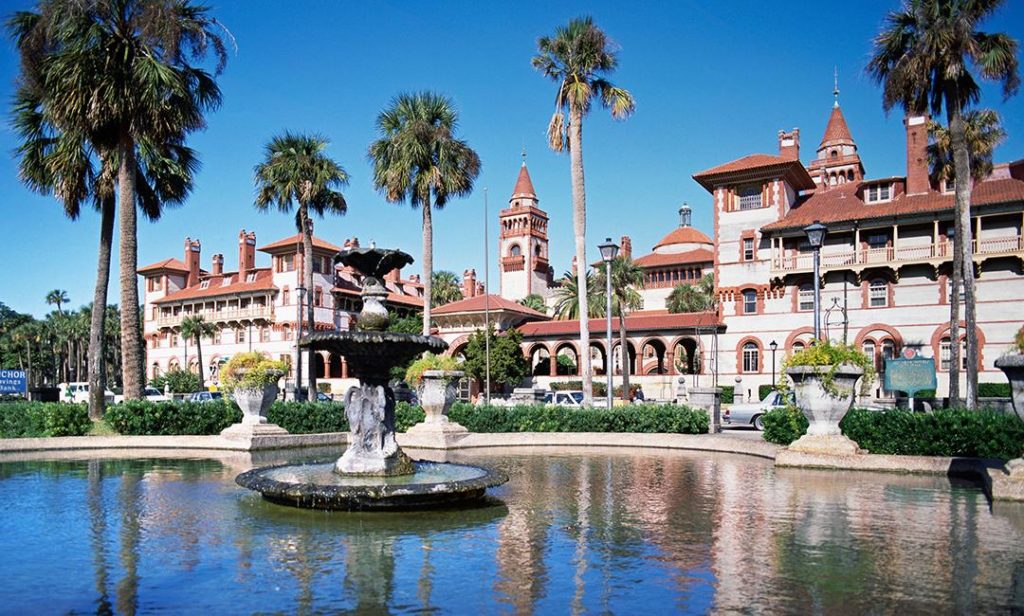 The St. Augustine Pirate and Treasure Museum is a blast, not as cheesy as you think. With interactive and interesting exhibits this one's a hit with all ages.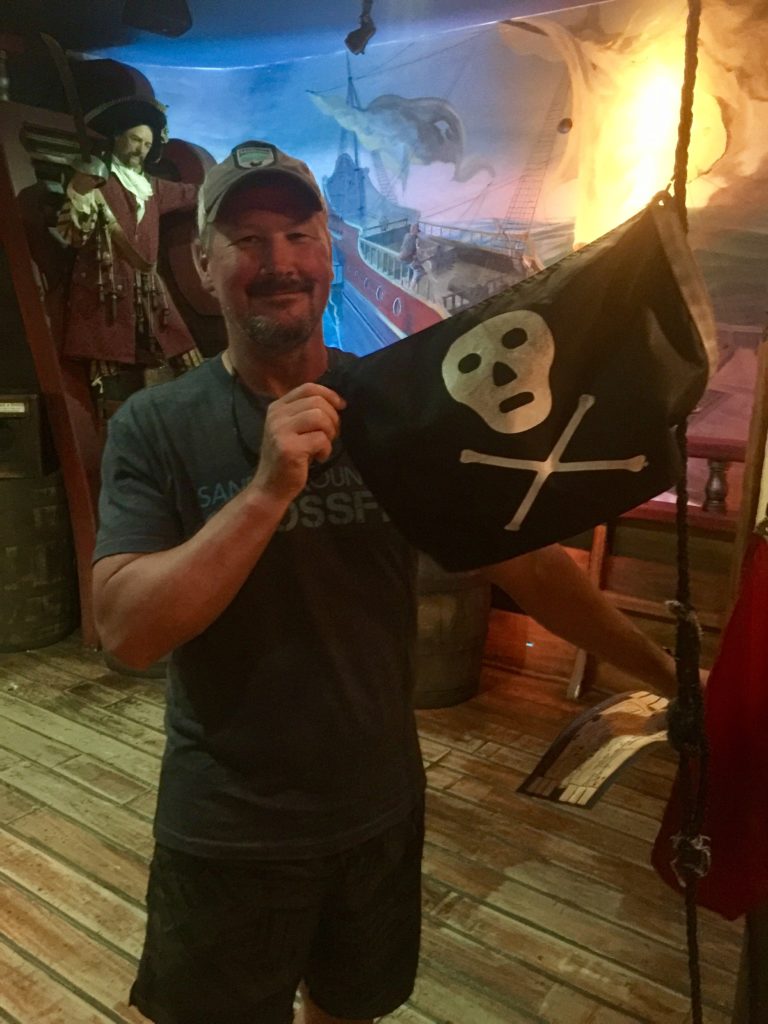 The Castillo de San Marcos is an impressive sight along the water. Over 300 years old, and built of Coquina, it's stood the test of time. Have fun exploring! In the spirit of exploration you'll want to visit the Fountain of Youth Archaeological Park.  Help yourself to a sip from the famed fountain unless the pump malfunctions. Yep, that really happened to me! Just my luck. Fortunately they sell it bottled in the gift shop!

Take A Walk On the Wild Side
Ready for a change of pace? Cross the landmark Bridge of Lions and head south on A1A past gorgeous stretches of beach. Eventually you'll find Marineland, Florida's original theme park. Visit with sea turtles, view sharks, and swim with the dolphins. When you head back, be sure to stop at St. Augustine Alligator Farm where you'll come face to face with Maximo, a 15'9" saltwater crocodile! Pro tip: call ahead to inquire about feeding time.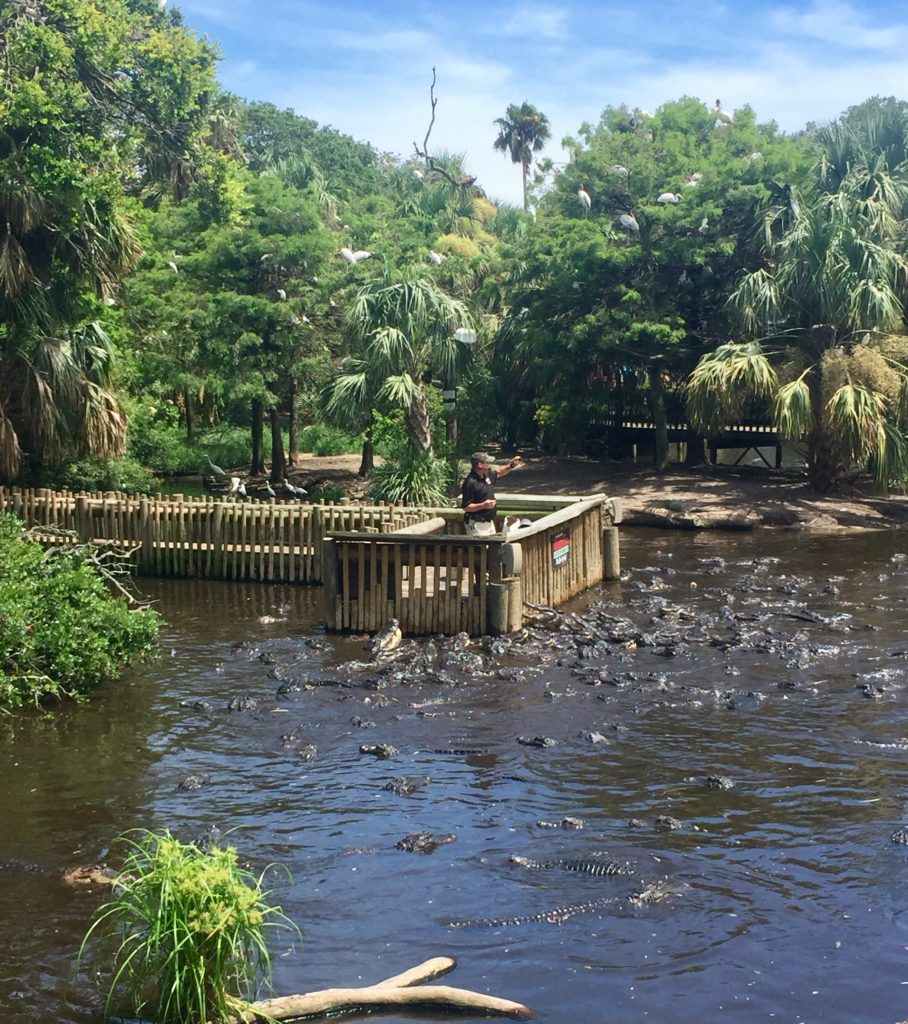 What To Eat in St. Augustine
Worked up an appetite? No worries, dining options are abundant! Consider taking a food tour. You'll sample dishes that highlight the cultural diversity and influence of the area. From chorizo ravioli to pork curry tacos, it did not disappoint. I went with the Original Savory Faire Food Tour and loved it! Click here to read  all about it.
Sweet tooth? Tour the Whetstone Chocolate Factory (it's on the trolley route) for the sweetest tour you'll ever take. There is a small fee but you'll sample plenty of chocolate. Treat yourself to a gelato in the gift shop while waiting for the tour to start….yummy! And don't miss Cousteau's Waffle and Milkshake Bar. These aren't your momma's waffles. Words don't do it justice. See below.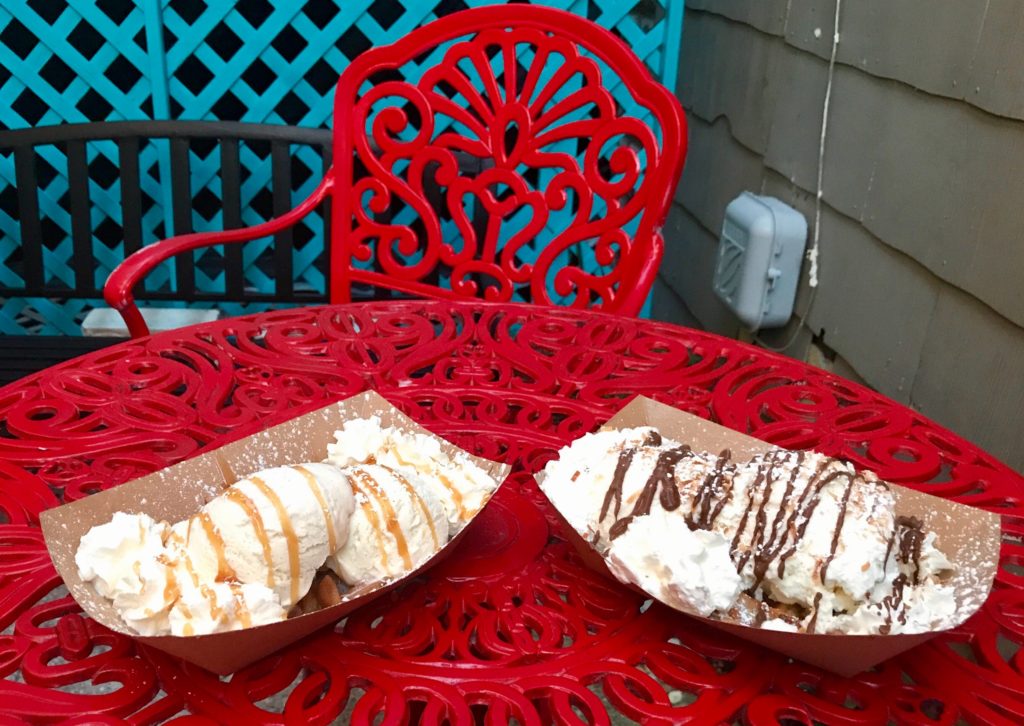 What to Drink in St. Augustine
Checking into the hotel the clerk informed us that there were only two things that were free in St. Augustine: Liquor and Salvation. He was referring to all of the beautiful churches that are available to tour throughout the city. He was also referring to the St. Augustine Distillery and the award-winning San Sebastian Winery. Both are on the trolley route and both are fantastic and free! Offering a generous sampling of their product as well as an informative tour highlighting history and their process you can easily spend an afternoon between the two.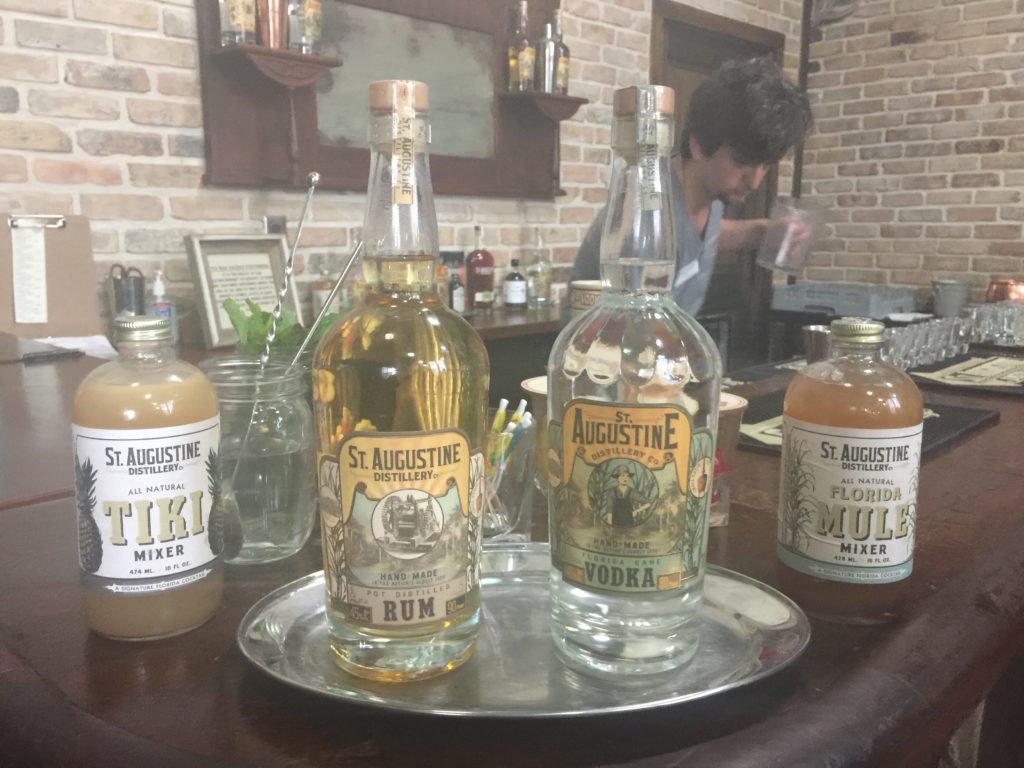 Want a cigar  with your wine or beer? How about a real Cuban coffee, or a chat with an amazing lady? All of this is available at Isabela's Bar Cuba.  Isabela was busy when we arrived, so she told us to help ourselves and join the others in the bar. "Just write down what you get" she said. A wondferul afternoon in an intimate, yet friendly setting where you'll be treated like family. And that Cuban coffee. Delish!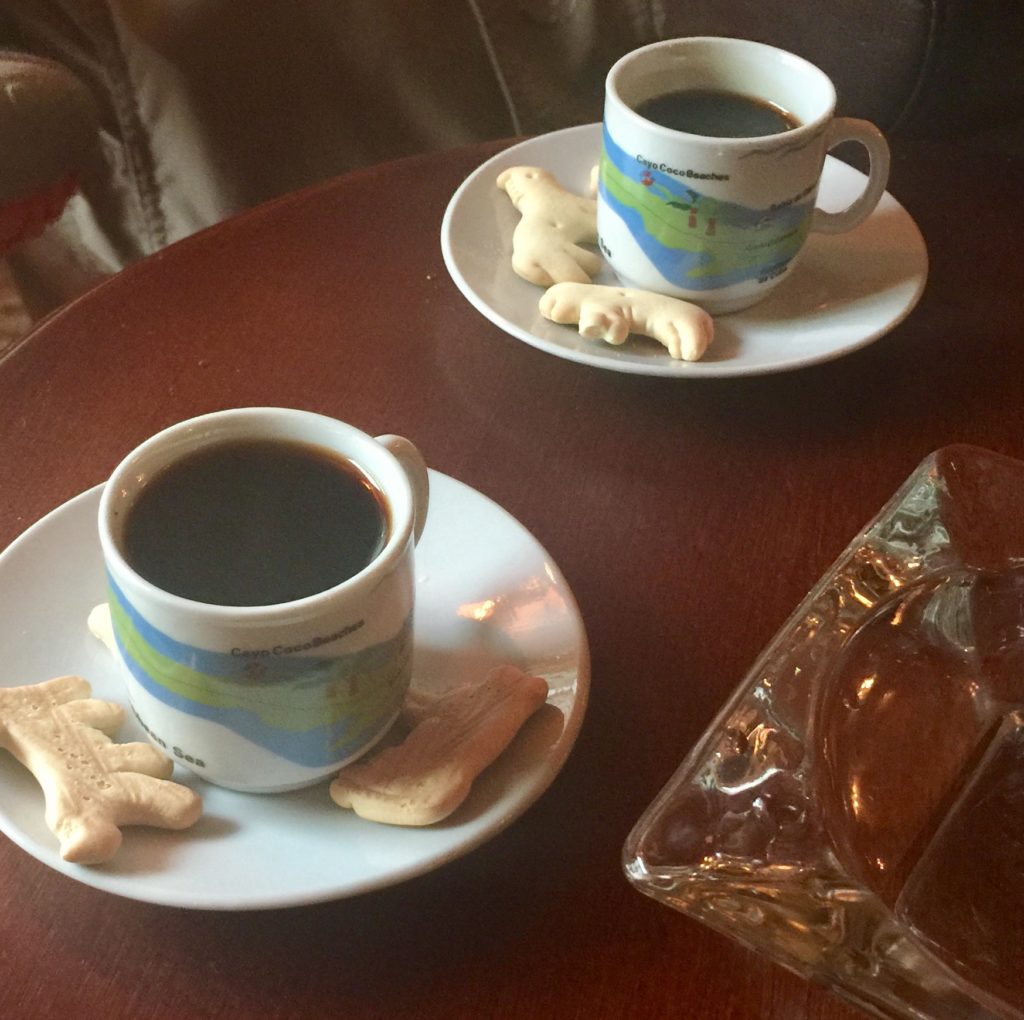 St. Augustine From the Water
Cruise along the Intracoastal Waterway and see the Ancient City from a different perspective. Choose a tour boat, sail boat, or even a pirate ship! You'll be treated to great views of the city, the fort, and the St. Augustine Lighthouse.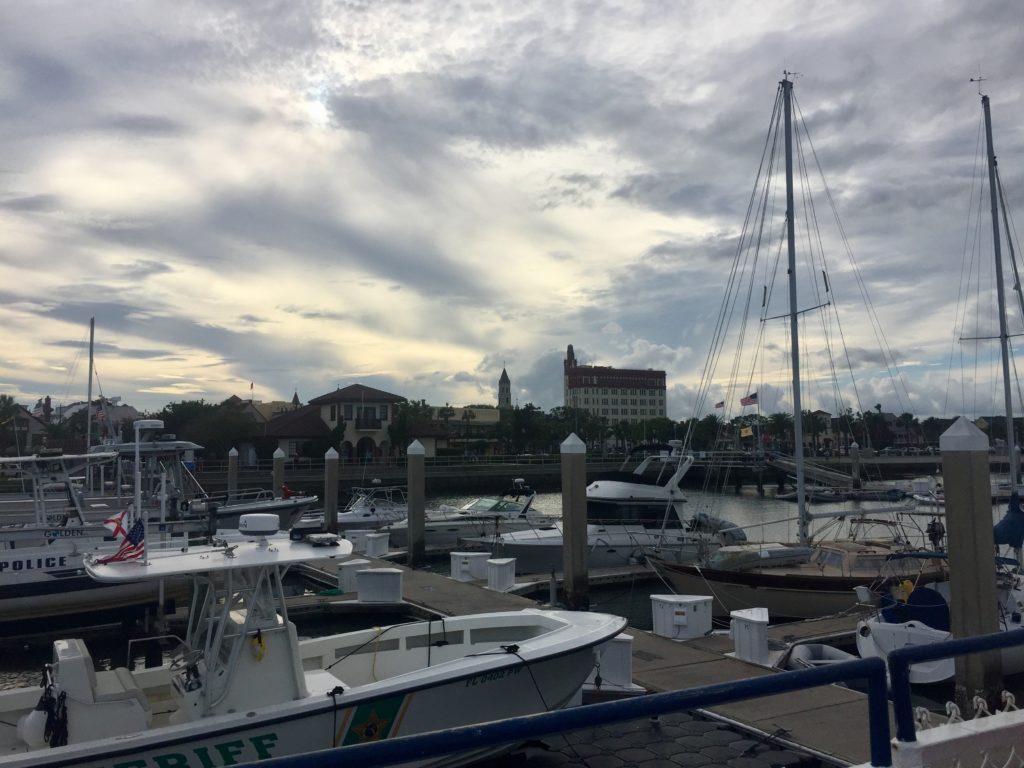 Speaking of the lighthouse, you don't want to miss the climb to the top (219 stairs!).Your efforts will be rewarded with an amazing 360 degree view.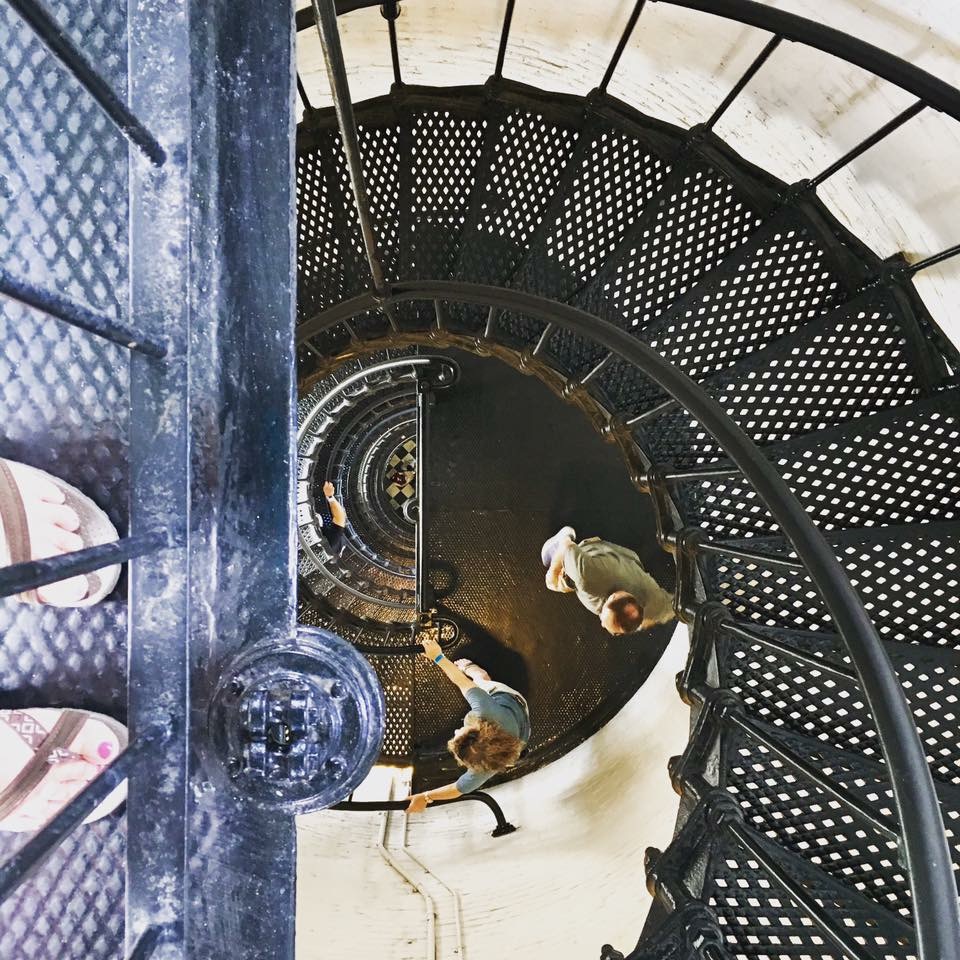 So what are you waiting for? Plan your own adventure to St. Augustine, America's Oldest City and check out the eclectic blend of old and new for yourself. For more info go to Florida's Historic Coast.
SaveSave