With 450 years of culinary tradition and a diverse heritage, American's Oldest City, St. Augustine, Florida, is a destination full of flavor. I started my culinary adventure with the  Savory Faire Food Tour and was greeted at check-in with a mimosa and a bottled water for the road.
First stop,  Old City House Inn & Restaurant , which was once a stable house that served Henry Flagler's three historic hotels built in the late 18th century. We're seated and immediately served a chorizo ravioli that is out of this world. I added on the wine pairing option and was served a nice Cab to go with it.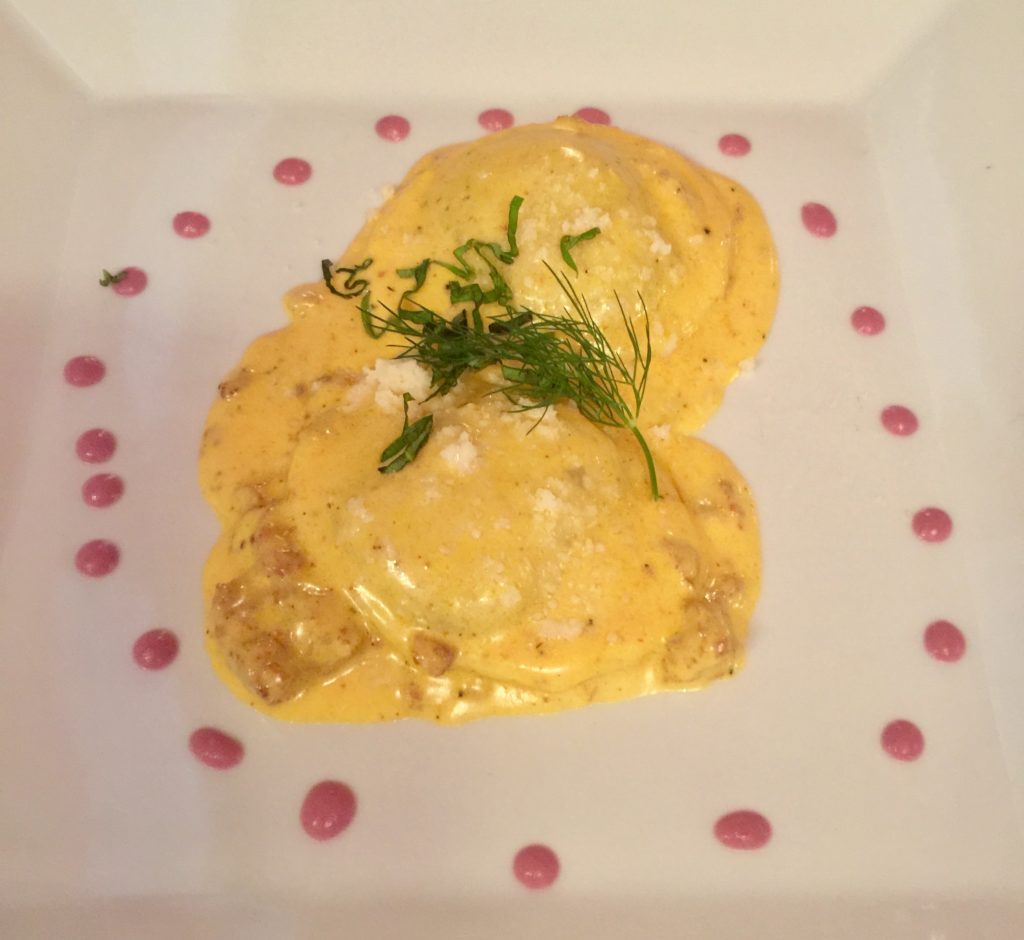 Next we head to The Ancient Olive where we're treated to an olive oil and balsamic vinegar tasting. The owners were so gracious and offered to open up anything in the store. We ended up with some hummus, crackers, and giant stuffed olives. Pro tip: If you don't have time for the tour  you can visit this store and do a free tasting any time during normal operating hours.
Down the famed Avile Street, the oldest street in the USA,  to the La Herencia Cafe. While sightseeing the night before I had passed this place and hoped that it would be on the tour.  The staff brings out Cuban sandwiches. These sandwiches feature ham, pork, pickles, and cheese. I'm not a big pickle fan so I had always avoided ordering this dish. BIG mistake! Served on authentic Cuban bread, this sandwich is not to be missed.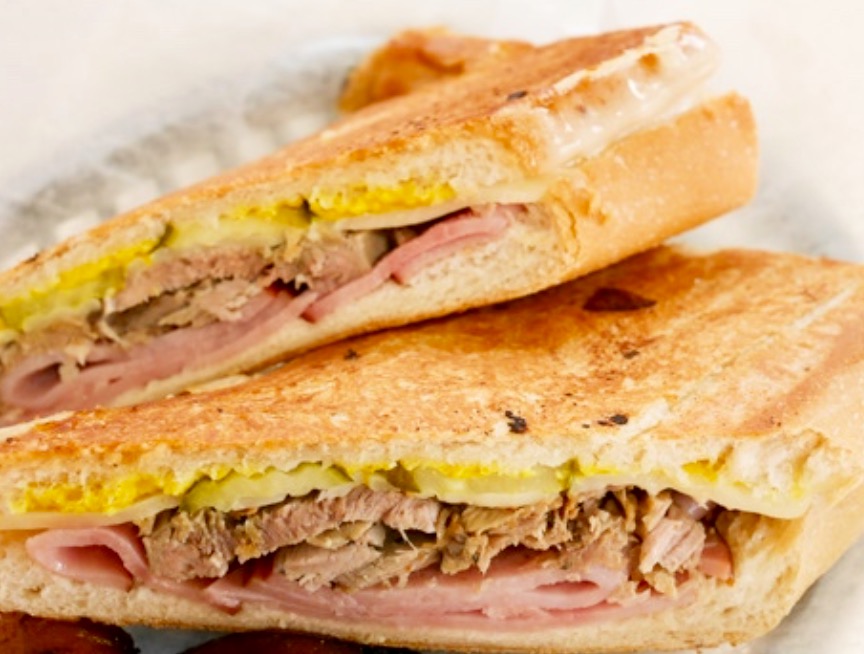 Milagro on 12, a Latin Fusion restaurant served us Pork Curry Tacos which highlighted the British influence in St. Augustine. Although I've never had a bad taco, this taco was everything. And so unexpected! BTW, Milagro translates to Miracle….just sayin'.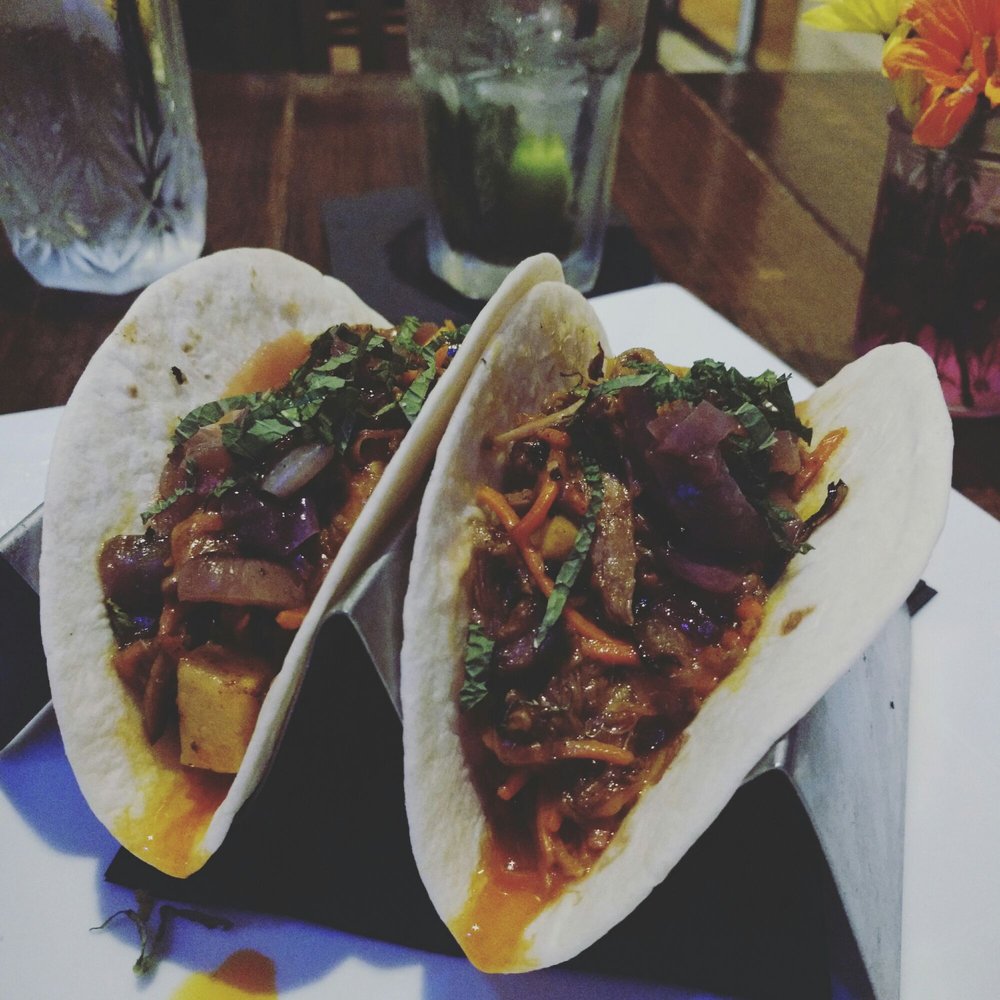 Last, but certainly not least, we arrive at Athena Restaurant owned by the Chryssaidis Family. They bring out a tray of Saganaki cheese and fresh pita. And then they light it up like a Roman candle. Seriously, I'm a sucker for anything flambe, but cheese? Heaven. The cheese is a sheep's milk feta, (if you're interested in sheep's milk cheese check out my adventure at Day Spring Dairy in North Alabama) doused with fresh lemon juice and capers. A salty delight followed up with a delicious homemade baklava. Perfect ending to a wonderful afternoon.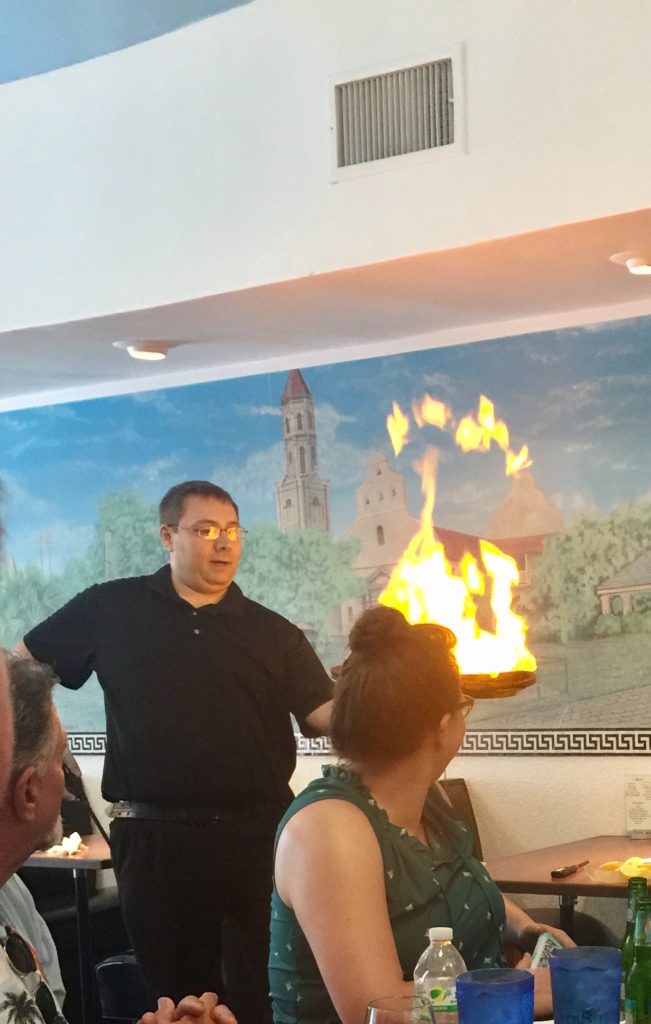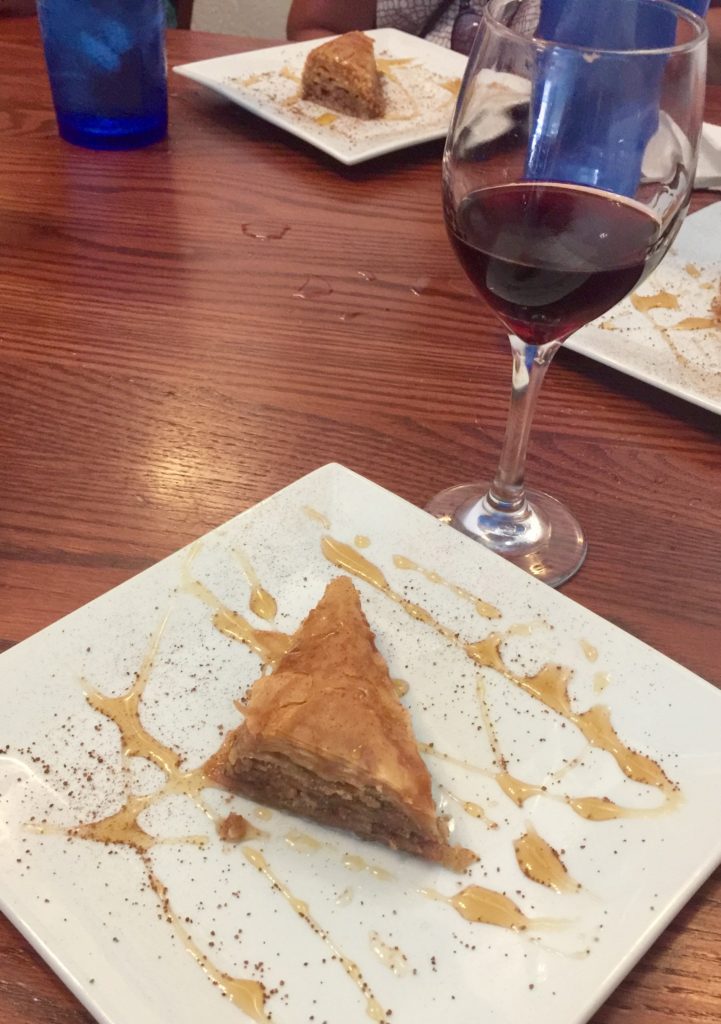 That concluded our Taste of St. Augustine, well, at least for the afternoon. A food tour is not only a great way to sample what a city has to offer in the culinary department; it's also a great way to see the city on foot, hear some history and local lore, and to meet other travelers. People will always bond and share stories when seated around a table with great food and wine.
Big thanks to Ed, our guide and the folks at Saint Augustine City Walks for a most enjoyable afternoon. Stay tuned for upcoming posts on all of the other great things to see and do in St. Augustine, Florida.