I love sunflowers. Hands down my favorite flower. So when I saw some aerial drone footage of a field full of them, I was intrigued. As it turns out the Sunflower Field is in Alabama. Autagaville, Alabama to be precise. A quick Google search reveals that it's close to Montgomery. Cool. I'm going to Sandestin, Florida. I have to go through Montgomery. Sunflower Field here I come. Now to break the news to my hubs, the Reluctant Traveler, who shall be known as RT for the rest of this post.
On Saturday I bring up the sunflower field. Casually I mention that it's right on the way to the beach. Nothing. I ask RT what time he wants to leave. This elicits an eye roll. My philosophy is as follows: if we don't really have to be anywhere at a specific time, then the departure time is fluid. 8am means 8ish. We're not catching a flight. RT does not share that philosophy. 8am pretty much means quarter to 8. No fluidity…..that shit is concrete. Negotiations ensue and the final outcome is a stop at the Sunflower Field with a 6:30 am departure time. See? I really like sunflowers.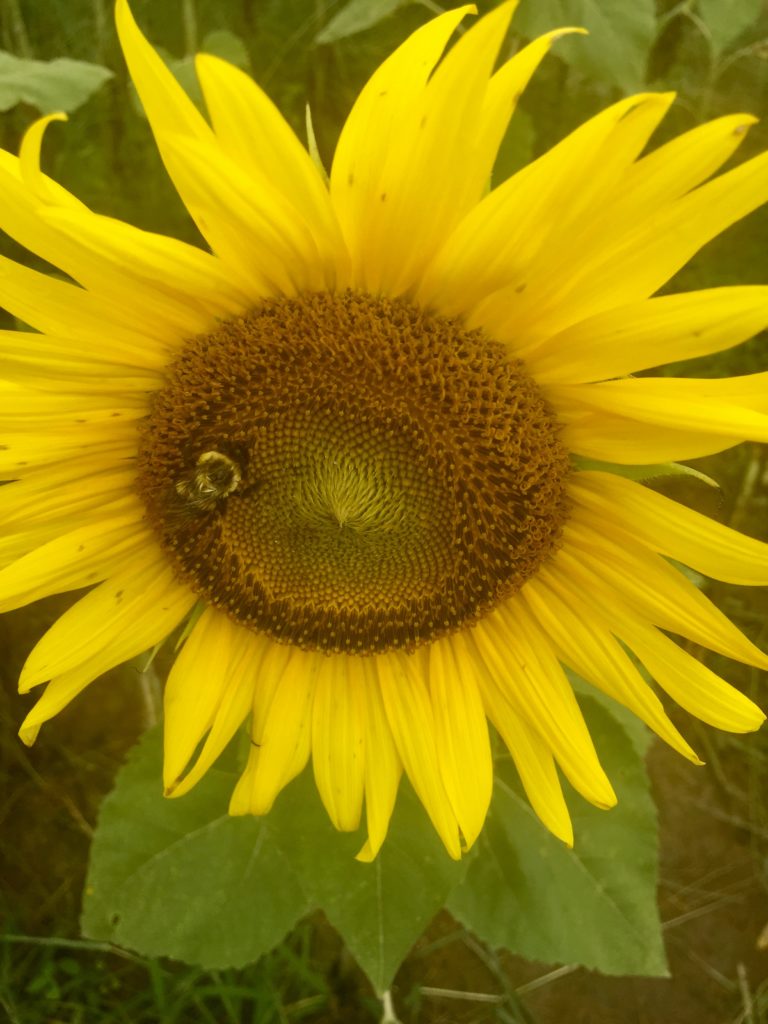 When we hop off the interstate I plug the address in to Google Maps. It's actually about 20 miles away. I decide not to announce this fact and we roll along the backroads. After about fifteen minutes, Google declares that we are 12.1 miles away from our destination. Busted! RT cuts his eyes and gives me a look. "Thats weird, Siri said it was like 10 minutes." Pretty sure he's not buying it.
When we arrive it doesn't matter. Sunflowers as far as the eye can see! In full bloom! Fantastic! The family that owns the field allows visitors to walk through and explore. Their only requirement is that you don't pick the flowers since they harvest the seeds for oil. They do sell some cut flowers at a stand for $1 along with fresh produce.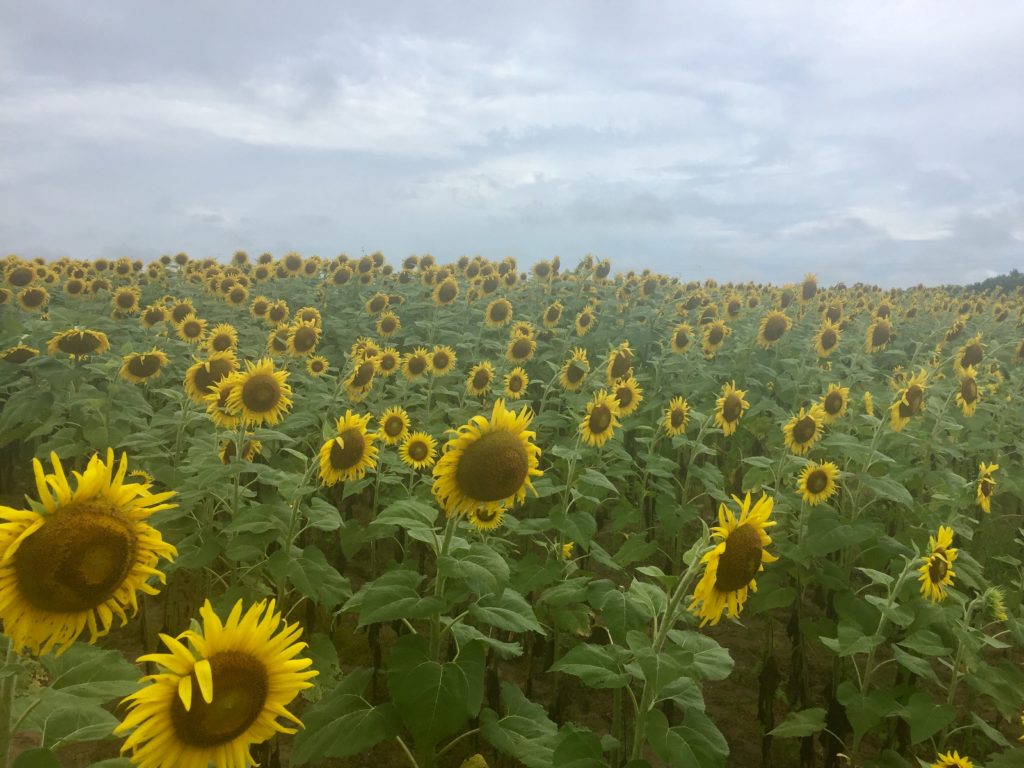 Sunflowers are symbol of happiness and joy, but I think they're a symbol of resilience and faith. You can throw a seed onto a piece of dry, scrub land, and they'll grow tall, proud, and frankly, pretty flamboyantly, while always turning their faces towards the sun. You gotta love that.
If you're ever on I-65 in Alabama in late July, early August, stop by and check it out. We were fortunate to be there during peek bloom and the sunflowers were starting to wilt by the time we headed home later in the week. The window is small, but definitely worth it.