Going to try something a little different this week.The ultimate Alabama waterfall road trip.
That's the title of the article that's been floating all over social media and I'm intrigued  I dig waterfalls. I dig road trips. You have to hike to the waterfalls. I think you see where this is going.
On Thursday I grab my son check the weather forecast, and head off on the hike, well hikes, following the itinerary that according to the people at onlyinyourstate.com can easily be done in a day. I'm skeptical, but hey, why not try?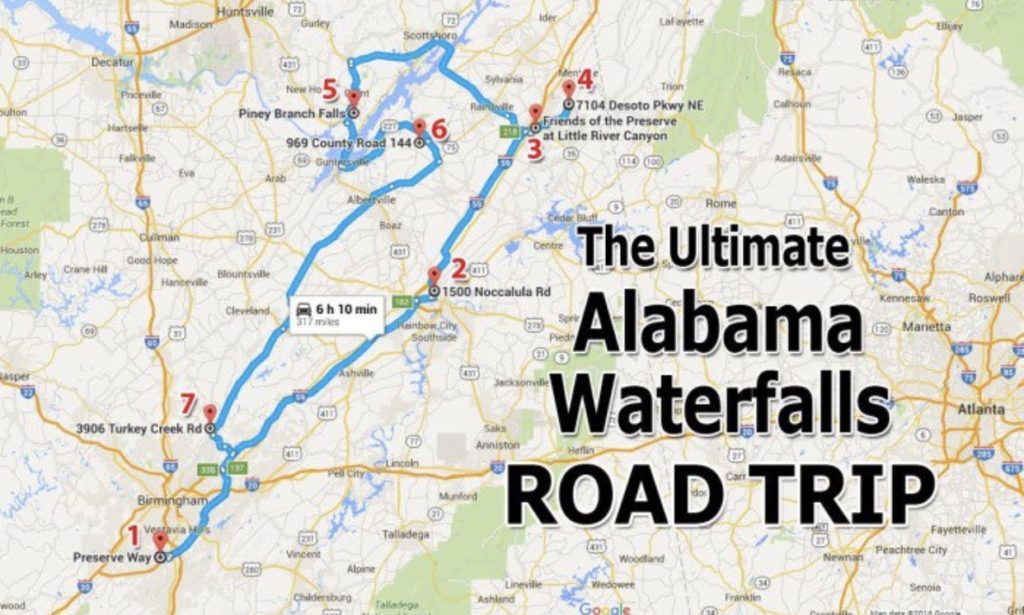 The itinerary begins at Moss Rock Preserve but since we're close to Noccalula Falls that's where we start.
We've been there 100's of times so we pull right up and snap the obligatory photo, return to the car and head towards Moss Rock Preserve in Birmingham.
Once we find parking, which incidentally is at a school, we locate a small trailhead and set off to the right to follow the creek. There are no trail maps or signs but c'mon, if we follow the creek we'll obviously find the waterfall, right?  So we walk along and came to this: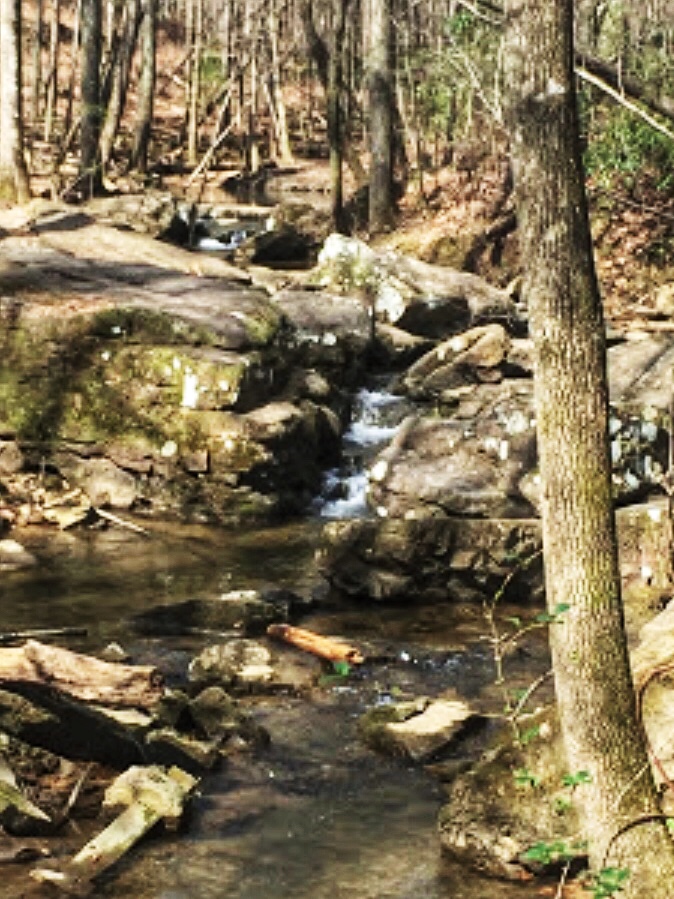 Ummm…..not too impressive. This can't be it.  Zach insists that it is.  He also insists that the photo is clearly photoshopped, especially since the water appears to be glowing. I'll let you be the judge.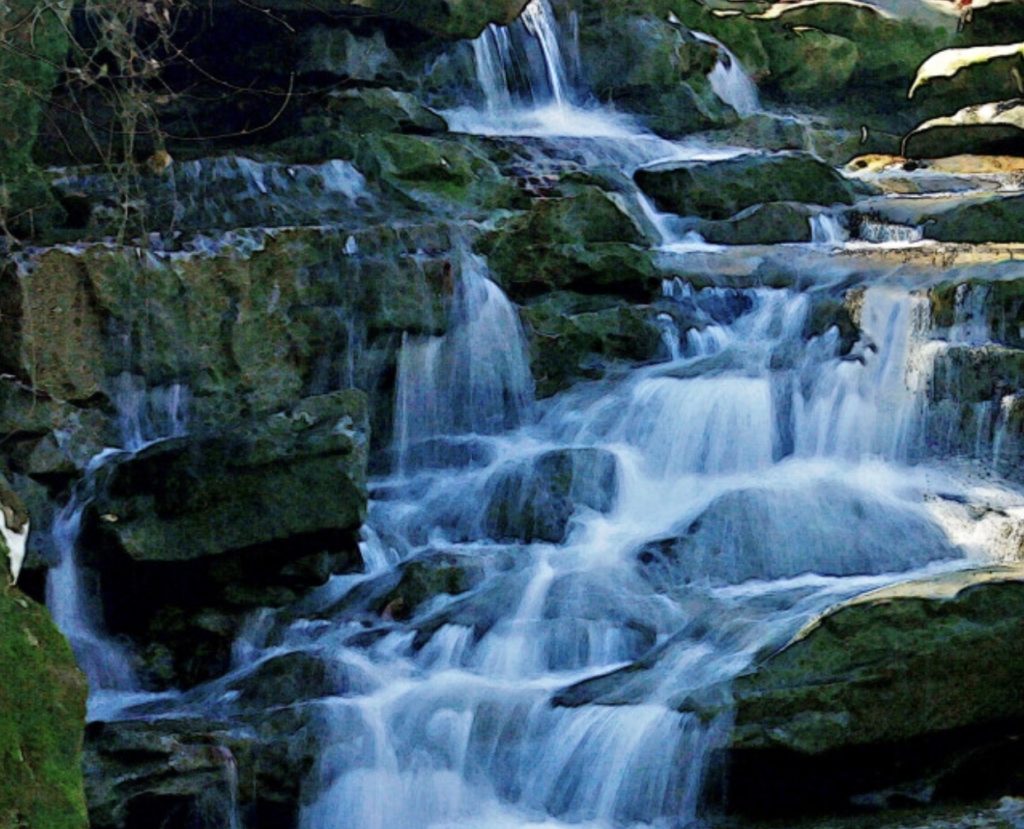 Next stop, Turkey Creek Nature Preserve in Pinson, Alabama.
This is off the beaten path but is a  really pretty spot. The falls are nice, just as expected from the pics.  Not too much time to explore since it's almost noon and we are only on waterfall number 3! 3 of 7.
Since we're going backward, the next stop is Fort Payne for Little River Falls and De Soto Falls. We make it to FP and put Little River Nature Preserve in the GPS. Judy (the name of my car) announces we have arrived at our destination which is a Waffle House. OK, you may have got me in Hoover, but I'm pretty sure there isn't a waterfall at the Waffle House. We resort to the GPS on the phone and resume our journey, until this……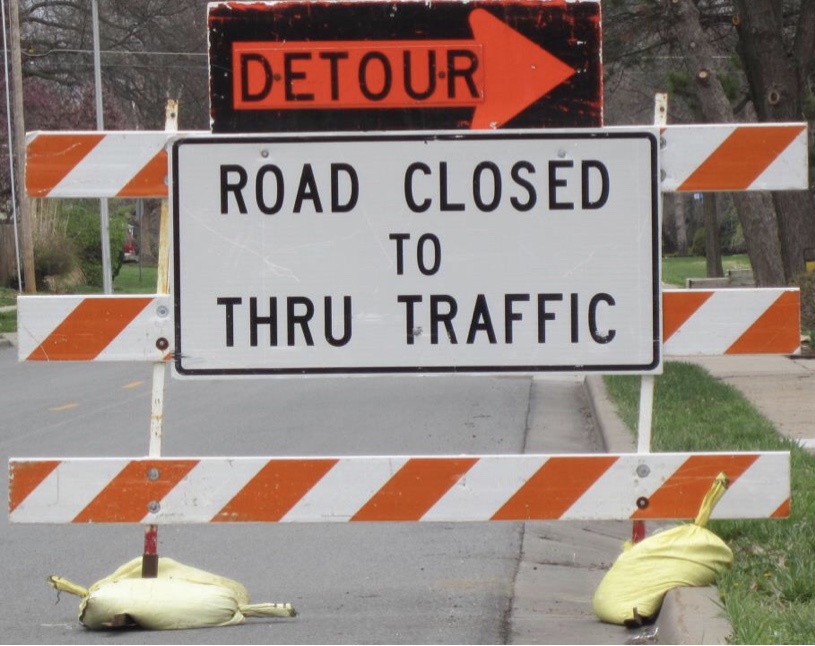 Shit! Now what? No detour sign so we backtrack and try for new directions. How is it that two people with GPS in the dash and two smartphones can't seem to find a State Park and/or National Park? Sheesh…..so, we do what any reasonable people would do, we head to Wildflower Cafe in Mentone and have lunch. We get our directions the old-fashioned way, by asking the server and easily navigate to DeSoto….fabulous…check it out: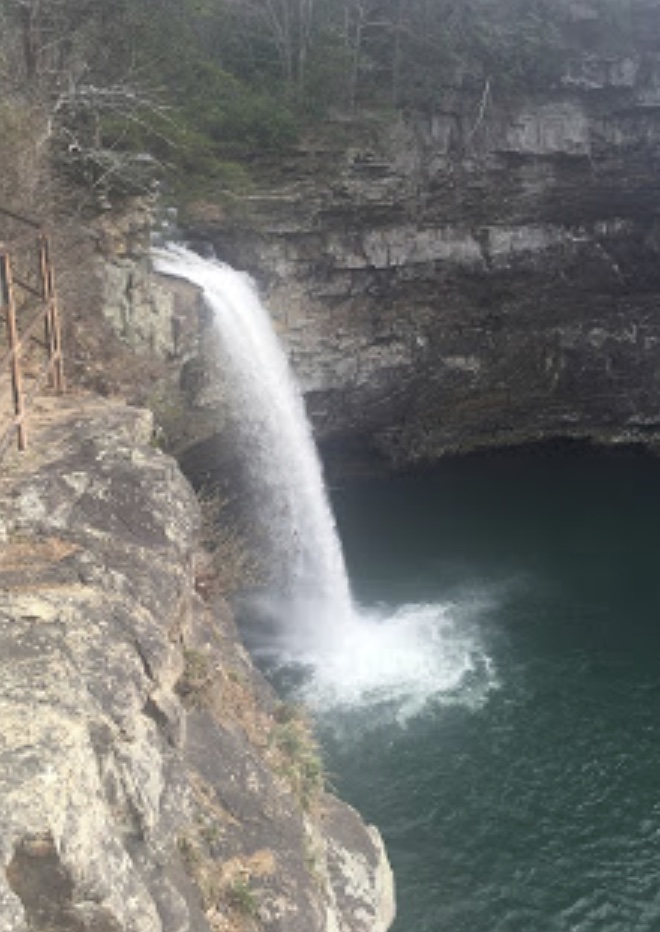 Next up, Little River Canyon National Preserve. We hit the visitor center for information.
Helpful volunteers tell us about a trail we can take to the falls and then ask if we know about Grace Falls (a 133-foot seasonal waterfall cascading off the cliffs). We do not….a bonus waterfall.  We hike to Little River Falls on a short trail and it's gorgeous. By the time we get back to the car, it is almost 4:30 and beginning to get dusky. We decide to drive to Grace Falls anyway and we are not disappointed.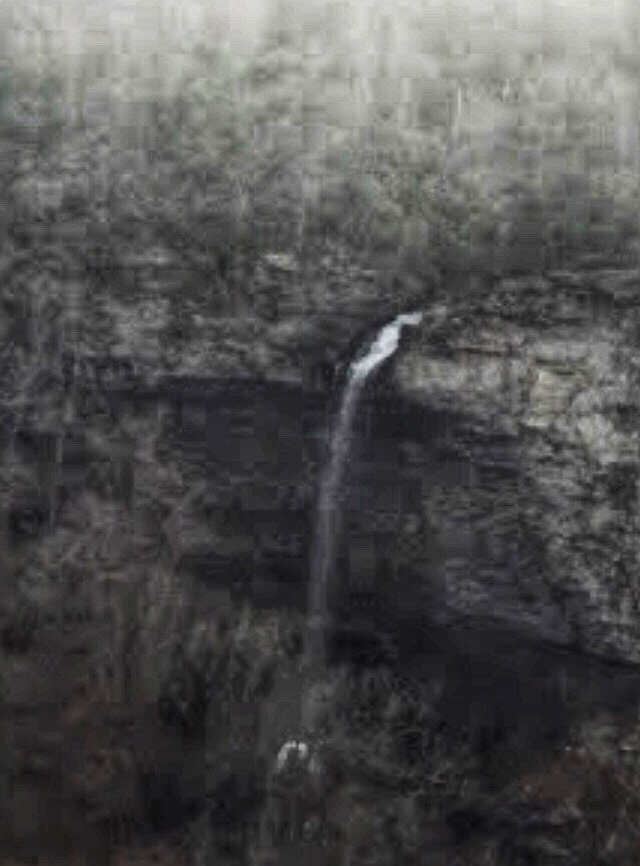 Now it really is almost dark and we decide to scrap the last two falls, particularly after reading that one is located on private property and you should secure permission before a visit.
That concludes our Ultimate Alabama Waterfall Road Trip and the series of hikes we've done.
5 out of 7 is not too bad, and we did get the bonus of Grace Falls, so I'm calling it a success. We had a great day, but it was a little rushed. And there was a lot of driving.
I've really come to enjoy the long hikes I've been taking and definitely prefer to take my time and explore, rather than rushing to the next stop. Am I becoming a hiker? Hmm…
While a little different than the first ten, I'm calling this hike 11. 11 of 52.
SaveSave