I have been fortunate to swim with manatees on more than one occasion. I have found the experience to be profound. These amazing creatures are simply magnificent. Here's what you need to know:
Crystal River, Florida, the Manatee Capitol of the World, is the only place on the planet that you can legally swim and interact with manatees.
Tours guides are abundant in the area, but I definitely recommend choosing one who operates under a permit issued by the United States Fish and Wildlife Service and whose boats and captains are coast guard approved. I also recommend taking the early morning tour. Typically more manatees and fewer people.
Plan on arriving about 30 minutes early to squeeze yourself into the provided wetsuit (the tighter it fits, the warmer you'll be), and to view the required video from the Fish & Wildlife Service. Basically a manatee manners primer.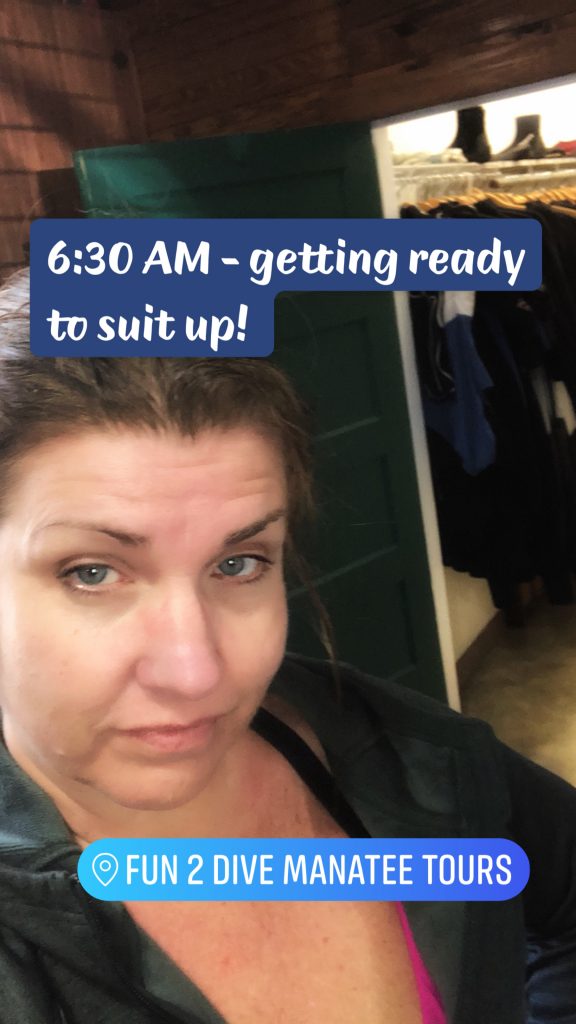 Now it's time to board the boat and cruise into Crystal River's King's Bay.
Upon arrival at the spring, slip into the 72-degree water and take a moment to acclimate. It's time to visit the star of the show! I find it best to swim and float calmly and let the manatees approach. And they will. If you exhibit a small amount of patience, you'll be greatly rewarded.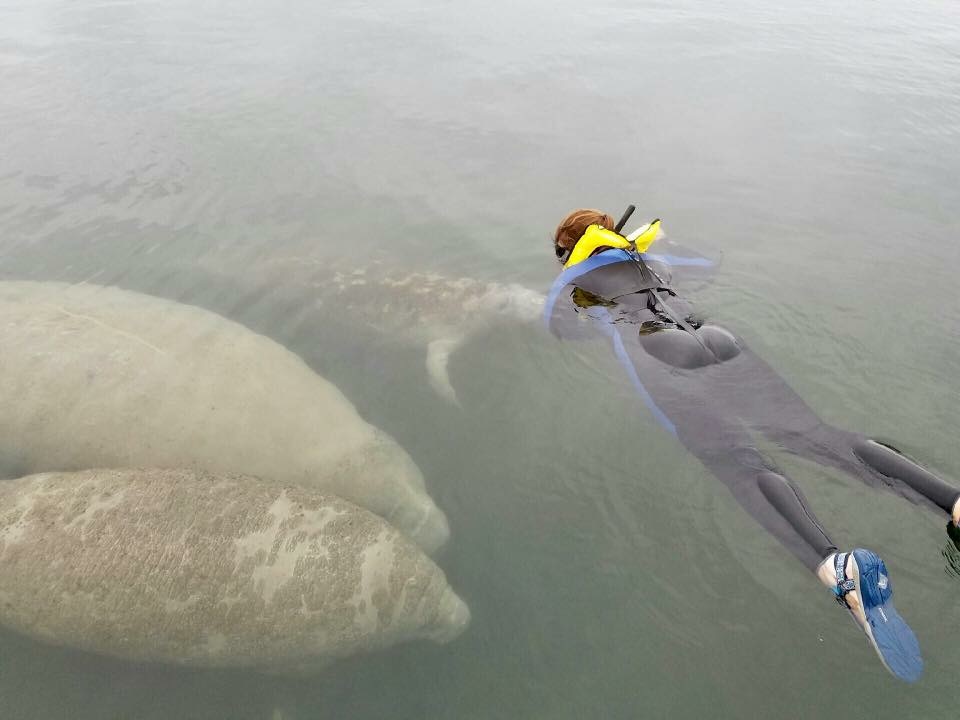 These gentle giants are curious and playful. If you're wearing a ponytail don't be surprised if a manatee munches on it! No cause for concern, manatees teeth are even with their eyes and much too far back to bite. One juvenile put it's flipper around my traveling companion's arm and gave her a hug! And let's not forget manatee kisses…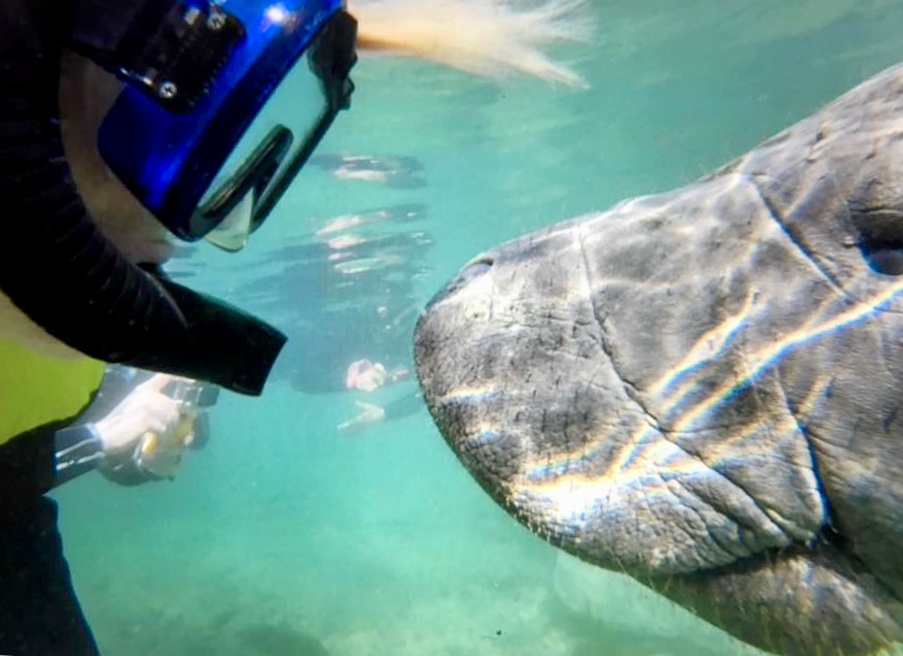 Time flies in the underwater world of the manatees and before I know it it's time to head back to the boat.
Most tour operators will offer hot chocolate or coffee to ward off any shivers on the ride back. It's a good idea to bring a towel along. If it's really chilly it's best to peel off the wetsuit and dry off a little. You'll be warmer that way.
Swimming with the manatees is incredible. Don't miss out on having this world-class, bucket-list worthy adventure.
We used Fun 2 Dive and had a great experience on this trip.  Very eco-friendly and knowledgeable.
Check out other things to do in the Crystal River area here.
SaveSaveSaveSave
SaveSave