Crystal River, what a blast! Manatees, monkeys, magic, and more. This quirky old-school town on Florida's Nature Coast is an adventure unlike any other. Why not add it to your list and start planning your visit?  Here are ten can't-miss highlights to get you started.
1) Swimming with the Manatees
Crystal River, the Manatee Capitol of the World, is the only place on the planet that you can swim and interact with these lovable and gentle giants. Manatees reside here year round, but the highest concentrations are in residence between November and March. To learn more about swimming with the manatees click here. We went with Fun 2 Dive, and they were excellent.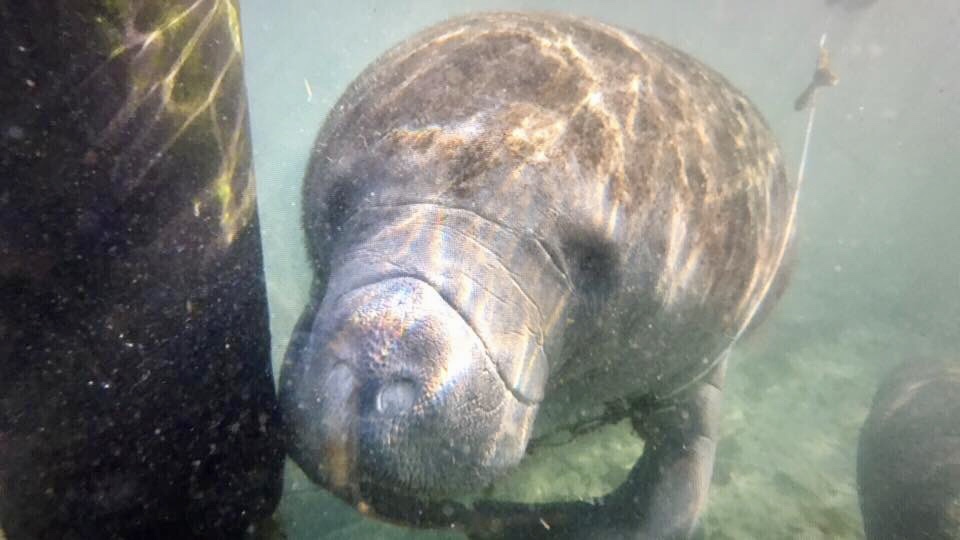 2) Three Sister's Springs Refuge
To view manatee without getting wet, hop on board a trolley at the Crystal River Visitor's Center for a short narrated ride to Three Sister's Springs. You'll see plenty of manatee resting while you meander along the boardwalk. The scenery is breathtaking with water so clear and blue it almost doesn't look real.
3) Crystal River Segway Tour
Gliding through Crystal River on a Segway is a fantastic way to spend an afternoon. Never ridden one? No worries! Tour leader, Broderick, will have you riding like a pro in a matter of minutes and touring the parks and neighborhoods of this kitschy, funky town.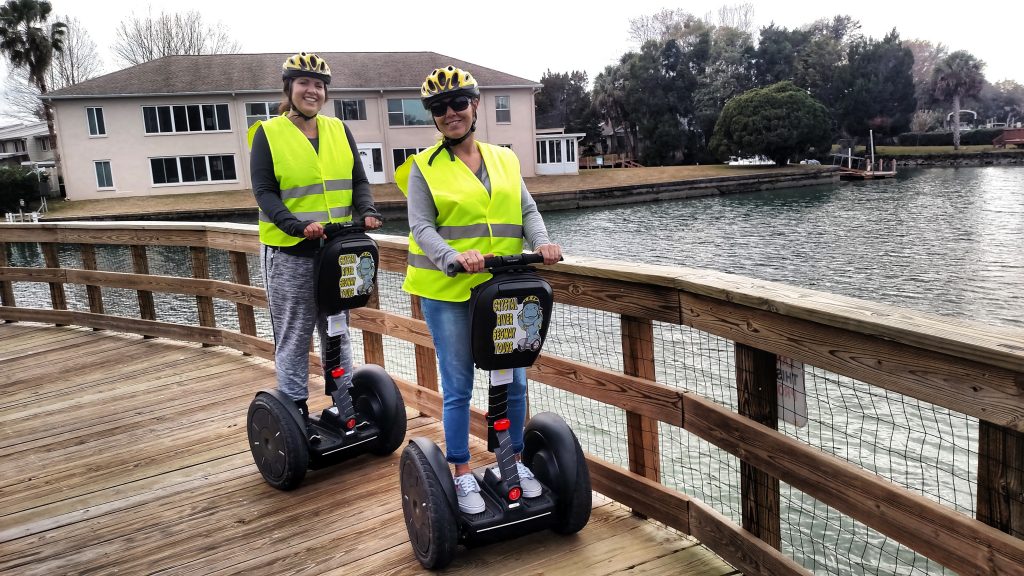 4) Florida Tree Top Adventure
Ready for a little adventure on land? Or in the air to be more precise? Zip through the forest and walk among the trees on the fun-filled aerial obstacle and challenge course at Florida Tree Top Adventure.  Three zones, twenty-four elements, seven zip lines, unlimited fun!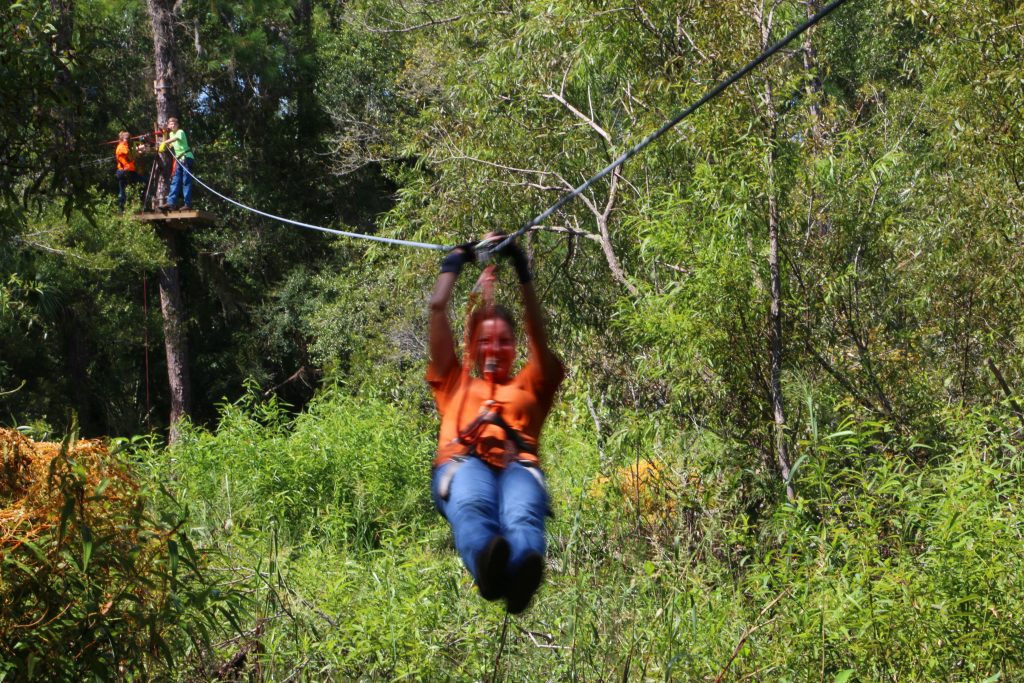 5) Ellie Schiller Homosassa Springs Wildlife Park
Travel in a pontoon boat along Pepper Creek to the west entrance to this spectacular Florida State Park. Walk along paved trails and boardwalks viewing Florida's wildlife in a natural setting. Don't miss the Fish Bowl underwater observatory where you'll see thousands of fish as well as West Indian Manatees.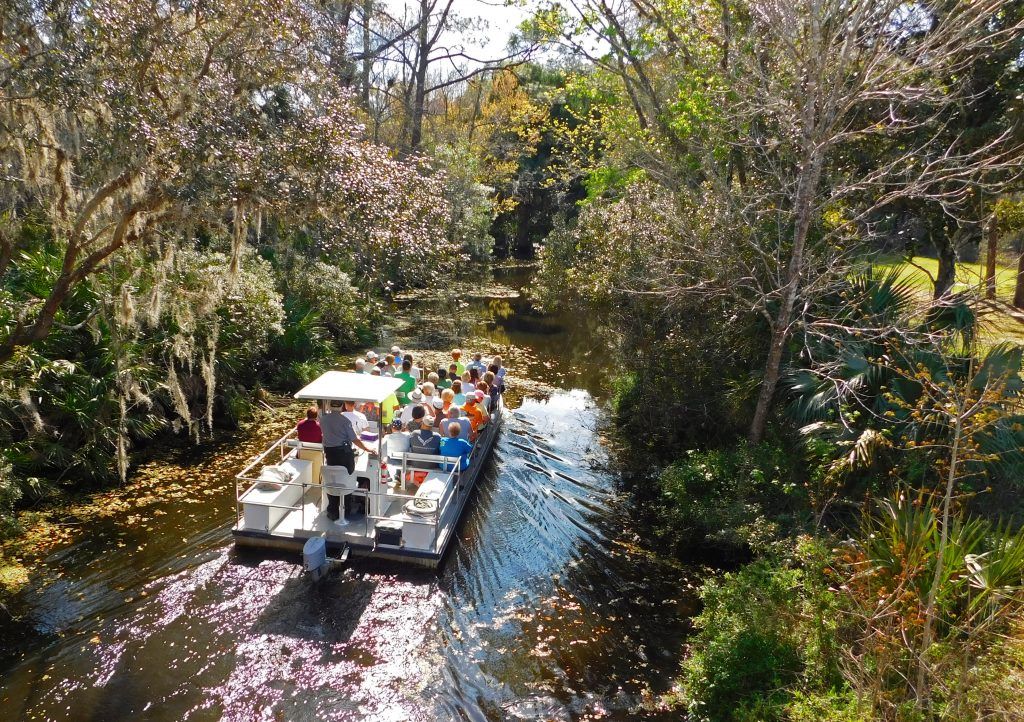 6) Kayak the Homosassa River
Paddle to the headsprings and see manatee, birds, turtles, and more. Mother Nature at her best. A great paddle with River Adventure Tours in Homosassa.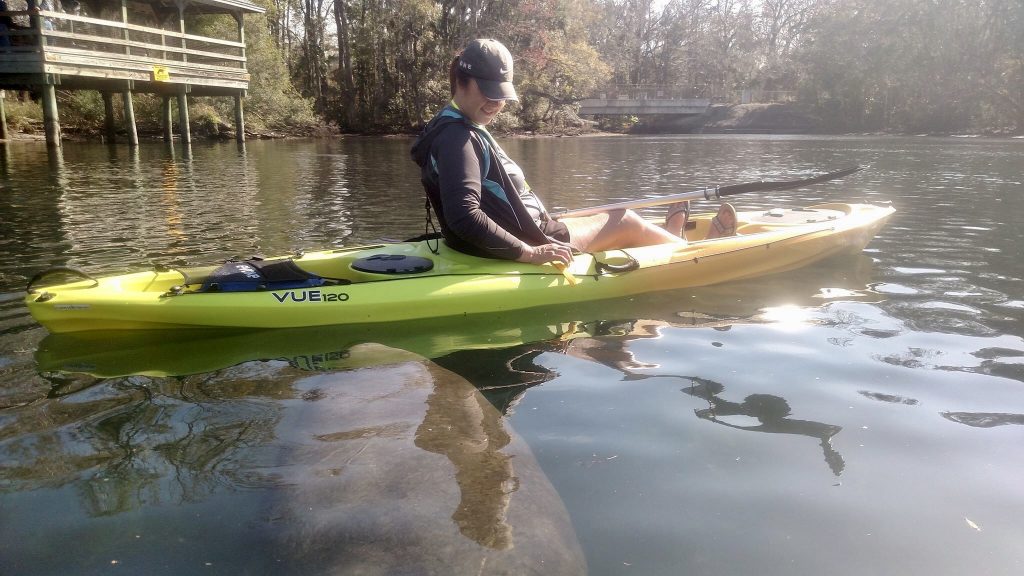 7) Monkey Island
Monkeys. On an island. Need I say more?
8) Soquili Stables
Spend a couple of hours on a Florida Cracker Horse enjoying a trail ride through a natural setting. Soquili Stables is on the same property as the Florida Tree Top Adventure. Make a day of it and combine the two.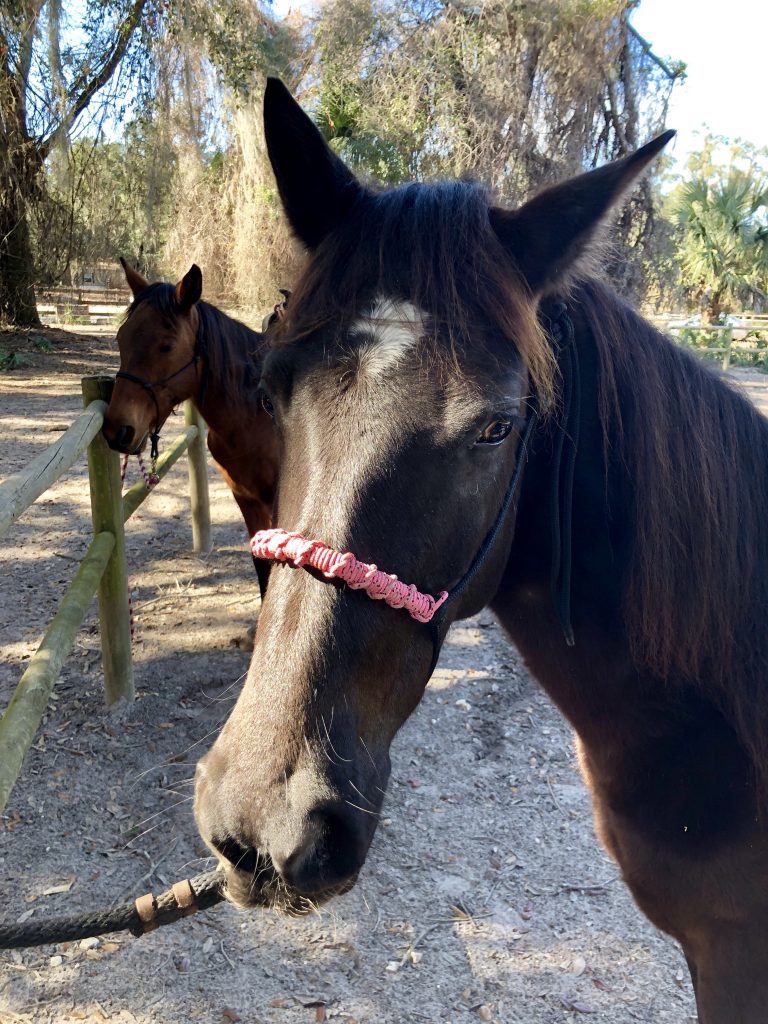 9) Seafood Seller & Cafe
Don't miss this fantastic place. The owner Jimmy is incredible, interacting with guests, and performing magic tricks tableside. The real magic, however, is the food. Fresh seafood with a Cajun twist. Great food, impeccable service, and a show! Check them out and view a menu here.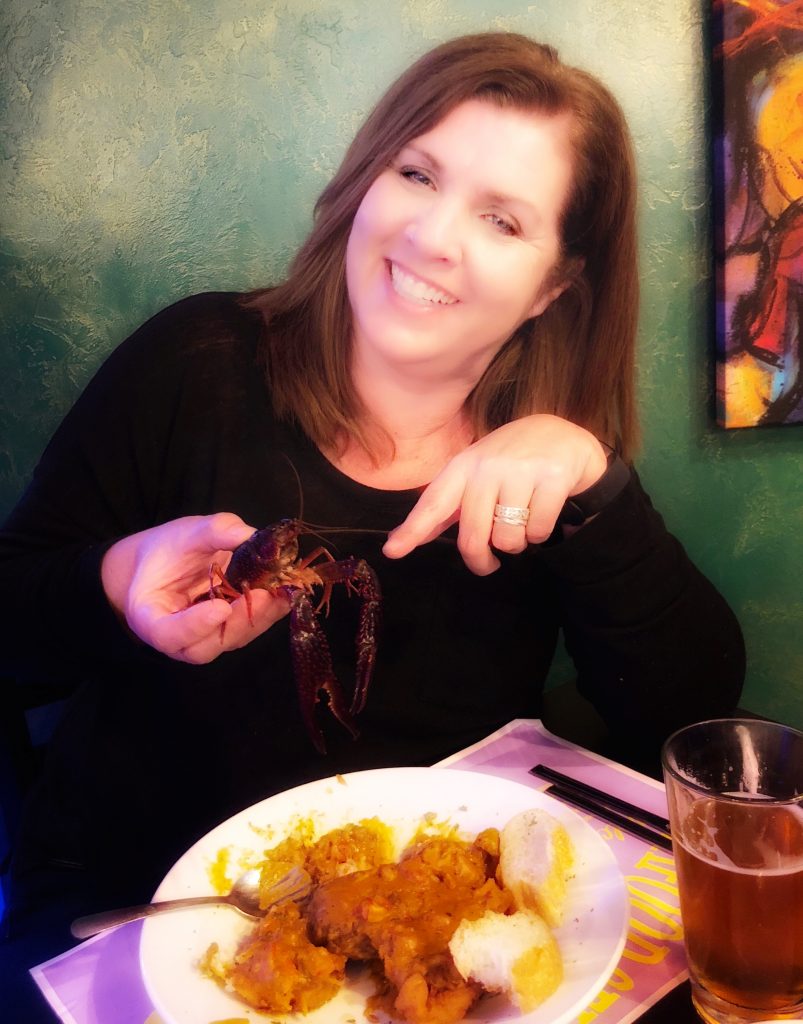 10) Catch a Sunset
Make the short drive to Fort Island Gulf Beach and watch a magnificent sunset. Another option is The Crab Plant, a restaurant and seafood market located on the bay. Sip a locally brewed Key Lime Cider and enjoy the view while watching the fishing boats come in. Excellent.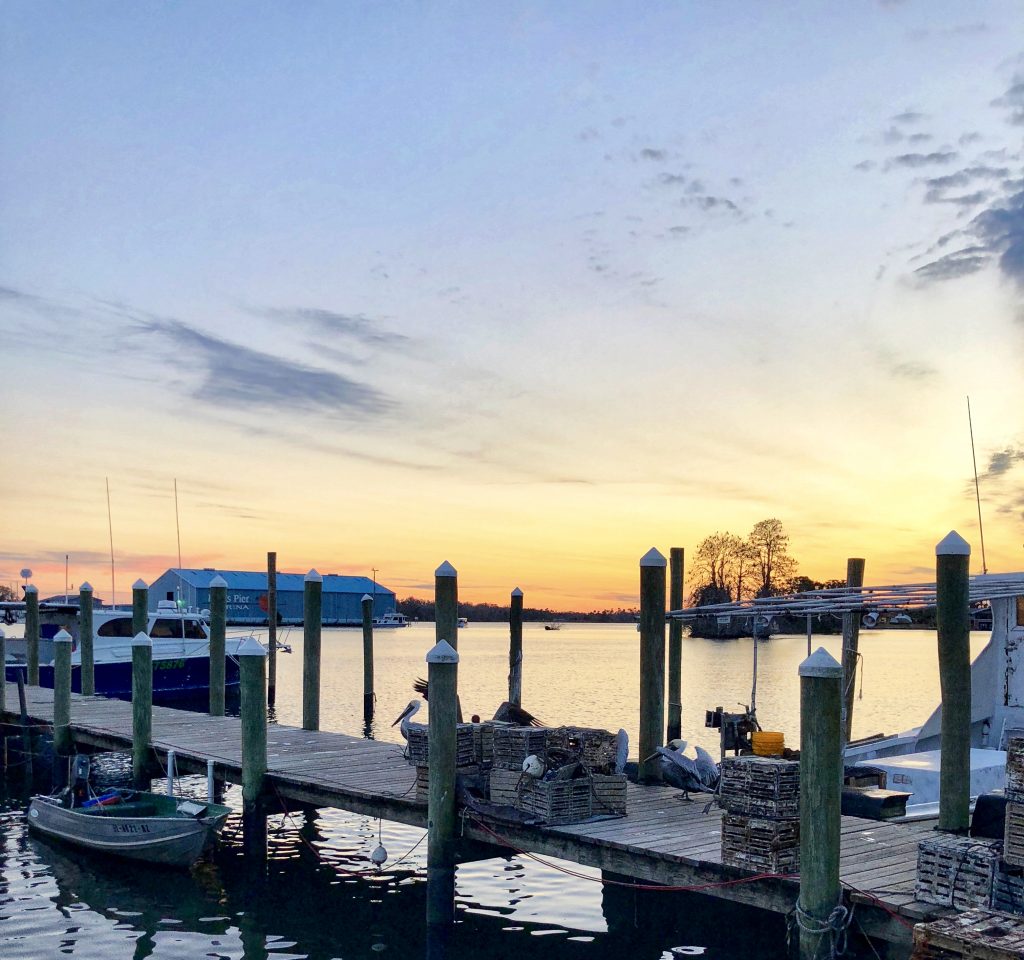 Adventure awaits!  Visit Florida's Nature Coast and discover Crystal River for yourself.
SaveSave
SaveSave
SaveSave
SaveSave