The countdown to the World's Longest Yard Sale is on.
Just four short months until bargain hunters, treasure seekers, and pickers from all over the world (really!) descend upon Gadsden, Alabama the first weekend of August for the Annual World's Longest Yard Sale.
In its 32nd year, the World's Longest Yard Sale extends a whopping 690 miles, beginning in Gadsden, Alabama and continuing along the lovely Lookout Mountain Parkway until it connects with Highway 127 around Chattanooga, Tennesee. At that point, you can follow the Highway 127 corridor straight up to Hudson, Michigan. Or until you run out of money or room in your trunk, whichever occurs first.
What's for sale at the World's Longest Yard Sale?
What isn't for sale at the World's Longest Yard Sale?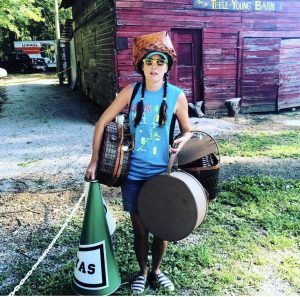 All the things; both weird and wonderful. Lots of antiques and collectibles.  Fine art, crafts, a leftover macaroni necklace from someone's second grader. Glassware, dishware, purses, automobile parts, furniture; if you can think of it, it's for sale at the World's Longest Yard Sale!
One lucky shopper scored a taxidermy squirrel in a canoe holding a paddle! It's true, Google it.
Where should I start my World's Longest Yard Sale Adventure?
Well, I say start at the beginning, which is Noccalula Falls Park in Gadsden, Alabama. The folks in Michigan may beg to differ, claiming that they're the official starting point, but they're wrong. Gadsden has the signs to prove it, plus I saw it on the internet, so it must be true.
Hundreds of vendors set up throughout the front section of Noccalula Falls Park.  The crew from Greater Gadsden Area Tourism will have a Welcome Center set up with route maps, fans, and free water bottles. Take a photo at their famous super-sized selfie station and get tons of information about the sale and the area. They even have World's Longest Yard Sale t-shirts available for purchase.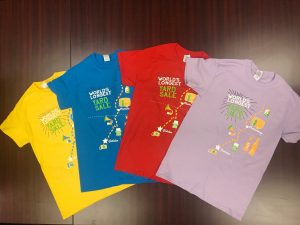 If great information, free maps and water bottles, and a 90-foot waterfall (yep, you read that right) aren't enough to convince you, click here for more reasons to start your adventure in Gadsden Alabama.
Where will the vendors be set up?
Everywhere!
You'll have people who live right on the route, and they'll set up in their front yard like a typical yard sale.  Some property owners with a big field will rent out spaces to vendors who will all set up together. There will even be vendors set up at businesses, agri-centers, and parks.
How long will it take?
As long as you want!
Seriously though, traveling all 690 miles of yard sale bliss in one shot is probably not too realistic. Think of it as a road trip. With shopping. Lots of shopping.
You'll be driving through some very scenic country with thousands of your new best friends. So take your time and savor the experience.
Do you have any tips?
Some vendors will have the means to accept credit cards, but all things considered, you're better off going with cash.
 Have lots of room to carry your purchases in your vehicle – some people like to ship things home as they go.
Be careful driving, watch for people crossing the road and be on the lookout for cars pulling over or pulling out suddenly.
Bring sunscreen and bug spray.
Be prepared to haggle and bargain.
Have fun!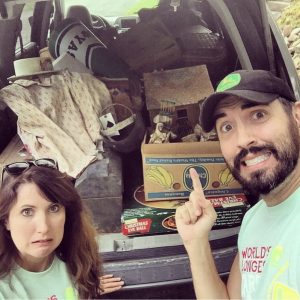 The World's Longest Yard Sale is weird and wonderful. People travel from all over the country and even internationally to take part in the quirky and eclectic annual event.
Put it on your list, then slather on the sunscreen, gas up the car, and head out for a weekend you won't soon forget.
For more information click here.
Happy shopping!