Hike number four will take me to Ruffner Mountain, another relic of Birmingham's mining past. A 1,000 plus acre urban nature preserve just minutes from downtown, Ruffner Mountain was mined for iron ore through the 1950s. The ore was processed at nearby Sloss Furnaces, which incidentally is the creepiest place on earth. Even in broad daylight. Super creepy, but I digress.
This was one of the hikes featured in the 60 Hikes Within 60 Miles of Birmingham book that got this whole 52 weeks 52 hikes thing started for me. I' ve heard of Ruffner but never visited. That's about to change.
After some research into training plans for hiking Grand Canyon,  I've decided to add some weight to my pack. Hand weights should do it. Several articles mentioned the need for at least one gallon of water per person for a Grand Canyon trek. A gallon of water weighs a little over eight pounds. I'll throw a five-pound weight in the pack on top of what I'm already carrying, adding more as time goes by.
There are fourteen miles of trails at Ruffner Mountain, the most demanding is the Ridge and Valley Trail which has over 1,000 feet of elevation gain. Think I'll save that for later on in my journey and start with a more moderate loop.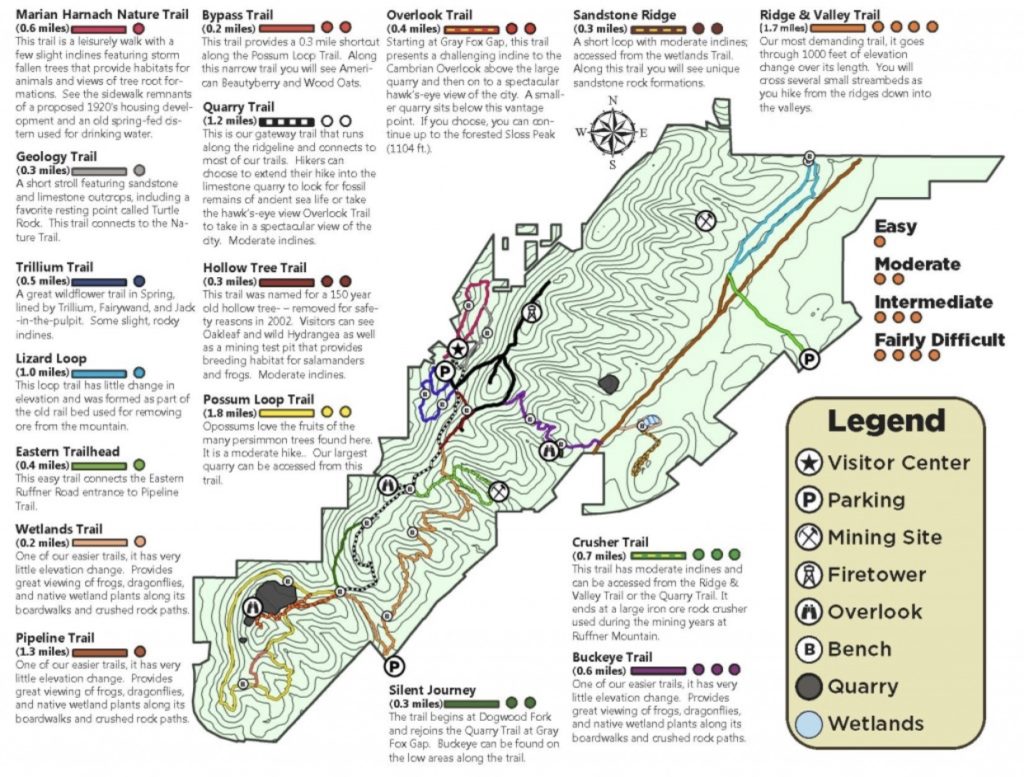 Heading out to Ruffner Mountain
Arriving at the preserve, I park the car and hoist up my backpack/book bag. It pulls on my shoulders and swings awkwardly. The weight isn't evenly distributed and the dumbbell I've thrown in is knocking into my back. I really need to look into some proper gear.
I had meant to since I have so much free time at work, but I ended up getting distracted. If you know me, this won't come as a great shock. One of the distractions I ran across was a ridiculously low priced trip to the Azores. Where are the Azores you might ask? I wasn't sure either but the pictures looked amazing. After a quick call to the husband, I booked the trip for May. I also bought some clothes from Macy's
The complete lack of stuff to do at my job is proving to be pretty expensive. And mind-numbing. Seriously, it's tough. I like to be busy.
I did get word that a grant I had applied for ($75,000!) was being awarded to us. Hopefully, this will give the founders the confidence to let me take the chapter into the next phase and really run with it. If not, I don't know what I'll do. Some days it seems like I can almost hear my life ticking away while I'm sitting there waiting for the phone to ring.
But, in the meantime, today is a beautiful day and I'm in a new place! Time to explore. I pass the Visitor's Center and step onto the Quarry Trail to begin hike four.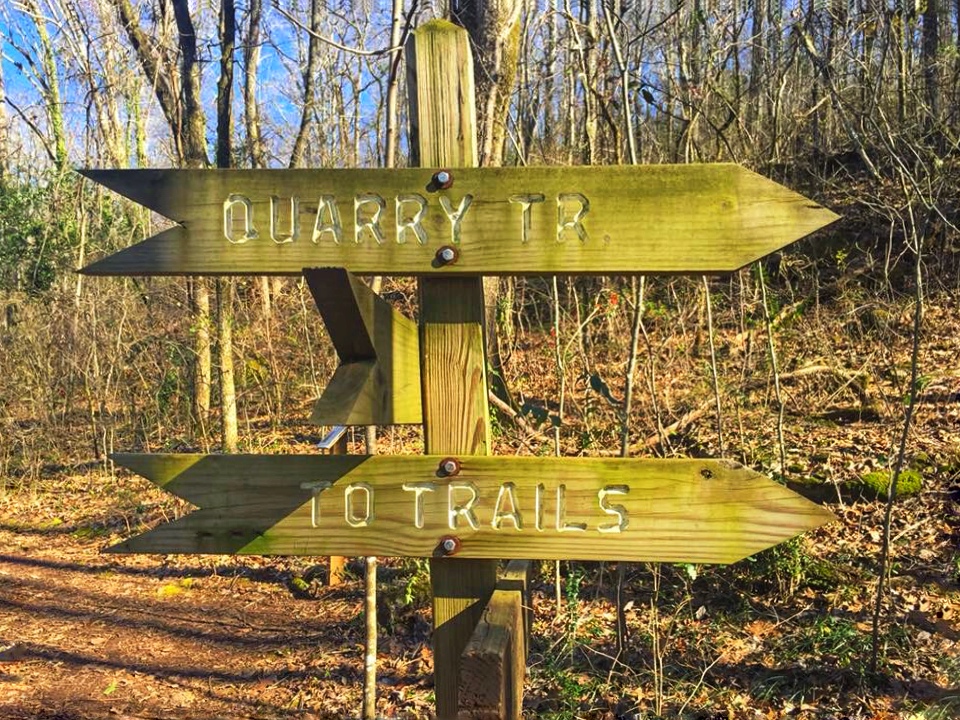 The Hike – Ruffner Mountain
The Quarry Trail runs along a ridgeline and is the gateway trail of the preserve. It intersects and connects with many other trails letting you form your own hike. Kind of like those choose your own adventure books. I'm headed for the Possum Loop Trail to add some distance as well as check out the quarry.
Deciding to take a small detour up the Overlook Trail, I make the short, but steep climb to an incredible hawks eye view of the Birmingham skyline. The Cambrian Overlook also offers a great vantage point for one of the smaller quarries.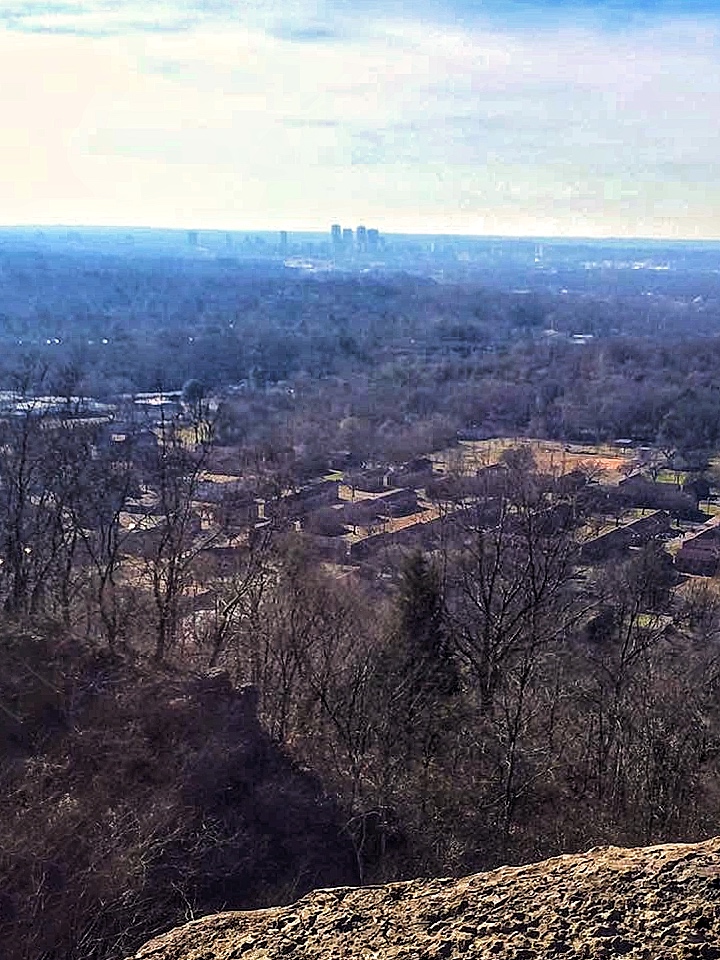 Back on the Possum Loop, the ghosts of Birmingham's industrial past are scattered all along the trail. Ultimately, I arrive at the abandoned limestone quarry that can be explored from the top or bottom. The trails I chose are rated moderate though I'd say the Overlook Trail was a definite thigh burner. But let's be real for a minute, it's all a definite thigh burner for me.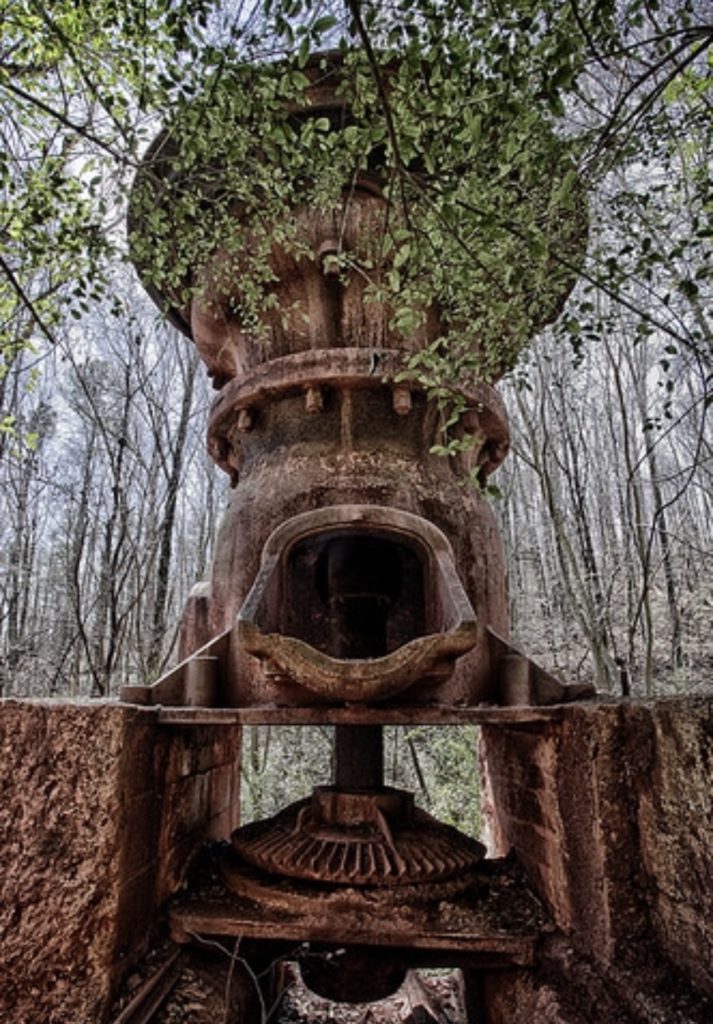 I sit down for a minute and take off the backpack. It's digging into my armpit and I feel as though chafing is imminent. The hiking is hard and it's not, all at the same time if that makes sense.  Despite the probable chafing, sore feet, and inner thigh chub rub, it's been calming. Almost meditative. Lots of time to think and let thoughts come and go.
I've mostly been thinking of my job. Yeah, the one where I'm done with my work in about thirty minutes. Leaving 7.5 hours to fill in an office by myself. Booking trips and buying clothes. I really need to make a change, but I don't want to be a quitter. If given the chance, I know I can advance the organization and make a real impact in the community I so desperately want to be a part of. It's not looking good.
But enough about that. It's time to head back to the Quarry Trail and finish the hike. Hope springs eternal.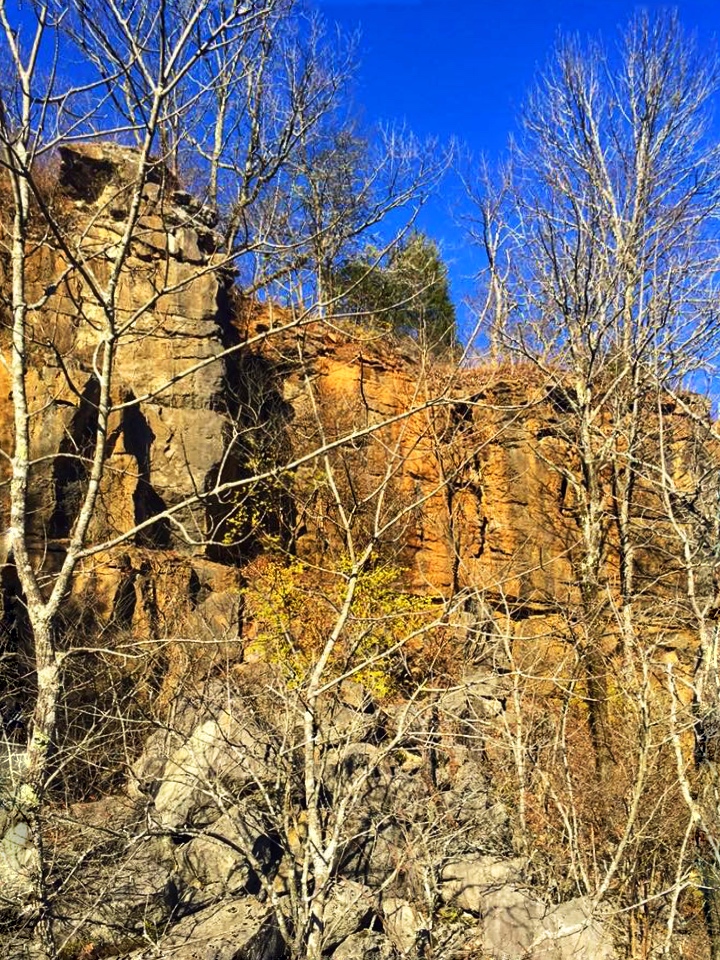 And just like that, hike 4 is in the books.
My feet hurt and I'm physically exhausted when I arrive back at the car. Trail miles are a lot different than miles on paved track! But mentally I feel great. Talk about a stress buster. I read somewhere that hiking and spending time in nature is as effective as taking anti-depressants. I can totally see that.
Another great day! On the way home I wonder where I'll go next week. I'm looking forward to planning my next hike and exploring more beautiful places. In four short weeks, I've gained a new appreciation for the abundant natural beauty in the area.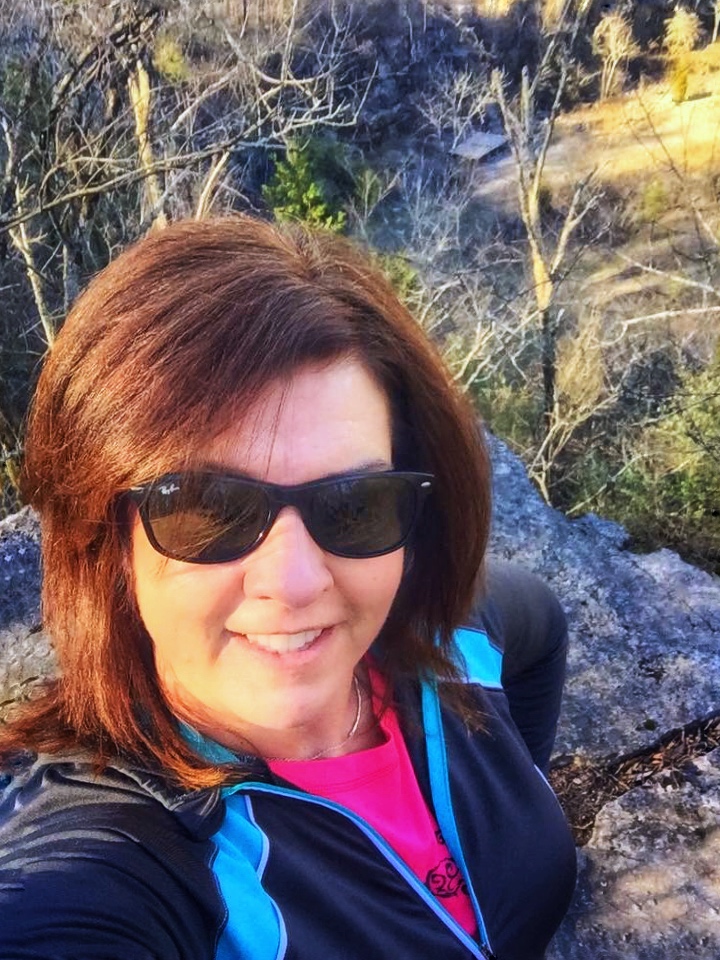 Four down, forty-eight to go. Grand Canyon or bust.
Interested in reading how 52 weeks, 52 hikes got started? Click here.
SaveSave
SaveSave
SaveSave
SaveSave
SaveSave
SaveSave
SaveSave
SaveSave
SaveSave
SaveSave