On August 21, millions of people experienced the Great American Solar Eclipse 2017.  The path of totality began in Oregon and made its way through the United States, cutting a trail through America's heartland before leaving the continent in South Carolina. I had been fortunate to secure hotel reservations in Crossville, Tennessee for the big event. If you'd like to read more about Crossville and the surrounding area click here. We had a great time, eclipse or no eclipse, and discovered a really cool area of Tennessee. Even the Reluctant Traveler (my husband if you're new) gave it a thumbs up.
We planned to attend the Total Eclipse In The Park event at Cumberland Mountain State Park. Armed with lawn chairs, sunscreen, and solar glasses, we arrived at the park and headed for the golf course. There was a stage area with live music, food vendors, and since it was on a golf course, plenty of wide, open space. Beautifully landscaped wide, open space, I might add.
We set up our chairs and waited.  The  forecast had called for partially cloudy skies, and there were some scattered clouds, but the sky was a brilliant blue, and in the end they did not interfere.  We had a front row seat with an unobstructed view to the greatest show the sky has to offer.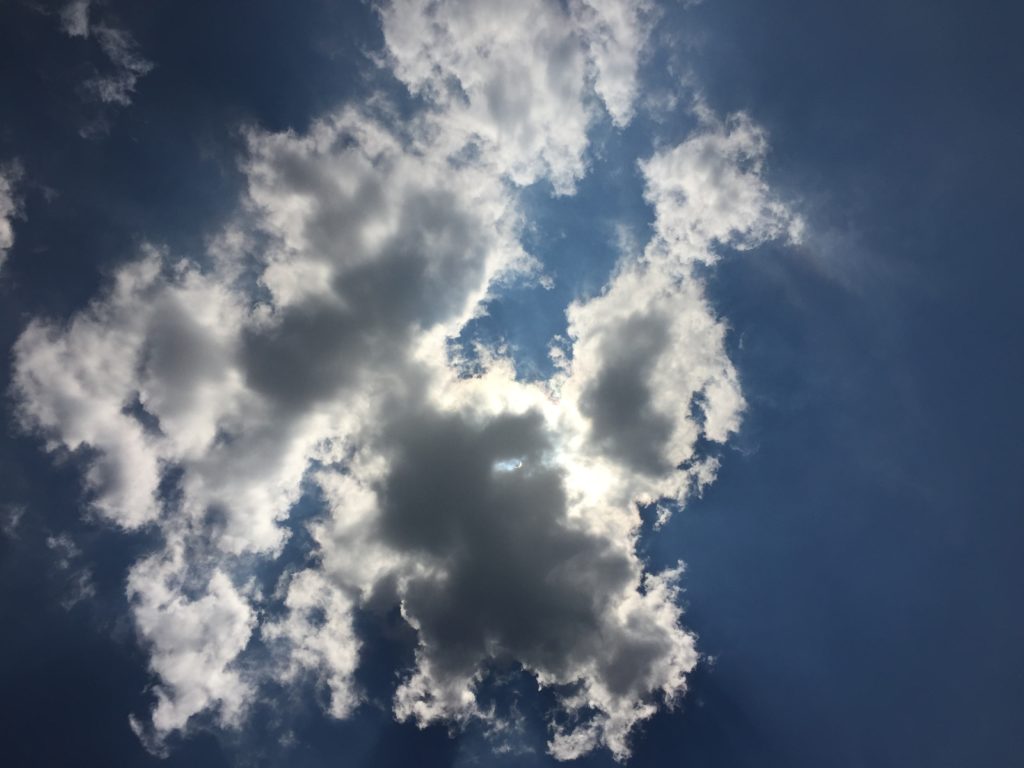 The eclipse would be visible for about 3ish hours that day with totality at 1:26pm. Totality would last 2 minutes and 34 seconds. Around noon the first black sliver appeared across the sun, then a crescent, then a half moon. As totality approached, the sky began to take on a  strange hue. Hazy. Sort of. That's the best way I can describe it. It began getting darker, but an unusual darkness. If you're old enough to remember, it was similar to when TV shows tried to make it look like it was night, when it was still light outside. It kinda looked like night, but you knew it wasn't.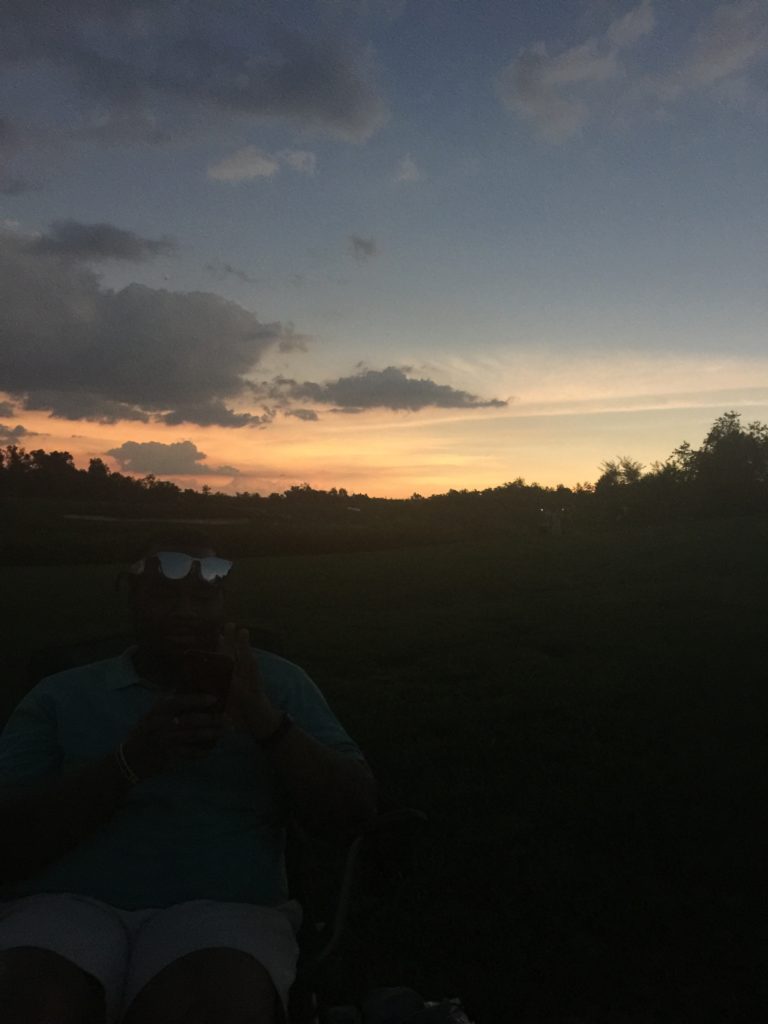 The sunset colors stretched over the tree line in a full 360. The cicadas were going nuts. As the moon slipped completely in front of the sun, the temperature dropped over 10 degrees. People broke into spontaneous applause. As soon as it was safe, we whipped off our solar glasses. Simply breathtaking! The photos that you see and think are photoshopped? Nope. It's the real deal and it was magical.
It was seemingly over as soon as it began and the moon made its way to half, then back to crescent, before leaving us completely. Lying in the grass, I watched until it was completely over.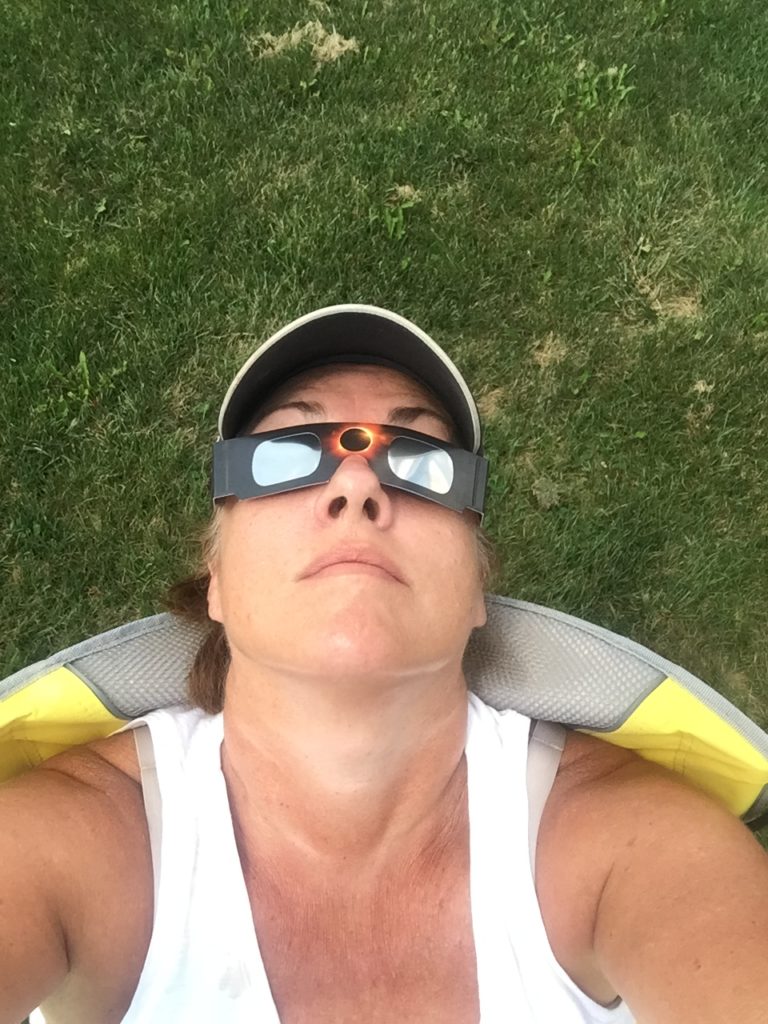 The experience was nothing short of miraculous. Maybe best of all was the way so many people came together that day. All across the nation. If you missed it, there's another coming through North America in 2019. I, for one, plan on being there.