Don't talk to strangers.  I grew up hearing those words. There's even a song about it. You know what? Throw that advice out the window. Especially when you're traveling solo. Business or pleasure, solo travel is awesome. Strike up a conversation with your neighbor, seat mate, fellow traveler, hotel staff, whatever. You may just find yourself on an amazing adventure. Or on an airboat chasing gators! True story. I'll explain.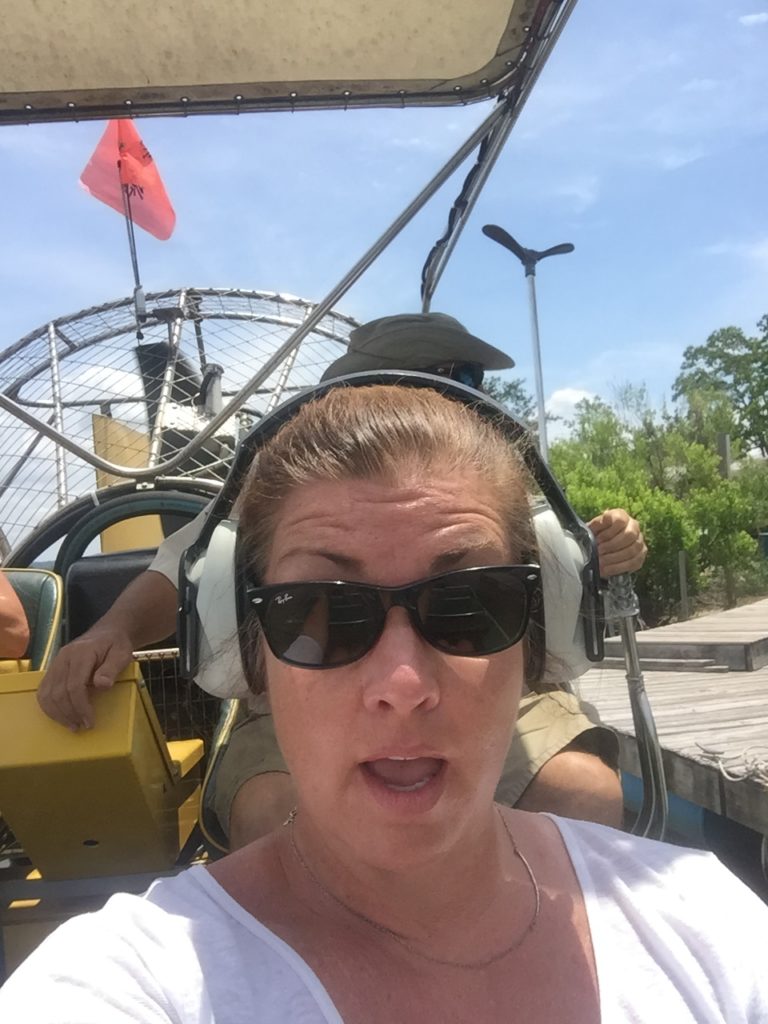 On a recent business trip (naturally mixed with some pleasure) to Gulf Shores, Alabama, I signed up for a 6 hour Dolphin and Blue Angel cruise with Sail Wild Hearts aboard their 53 foot catamaran. I'd met the owner the previous year and had planned on coming back to check it out. Since I was down that way I booked the trip.
We got underway and started spotting dolphins, even saw a sea turtle! Two women asked me if I would take their picture. I did.  They asked if I was traveling alone. I was. We chatted and discovered we had plenty in common, most notably a love of travel and adventure. So much fun sailing, kayaking, and watching the famous World Famous Blue Angels with my new friends Denny and Dev.
Heading back they discussed taking an airboat ride in the Delta the next morning.  They asked me to join them. Hell yeah, I'd join them. Plans were made, meeting times designated, and that's how I ended up speeding through the Mobile-Tensaw Delta getting up close and personal with 10 foot plus alligators. Read all about the airboat trip here.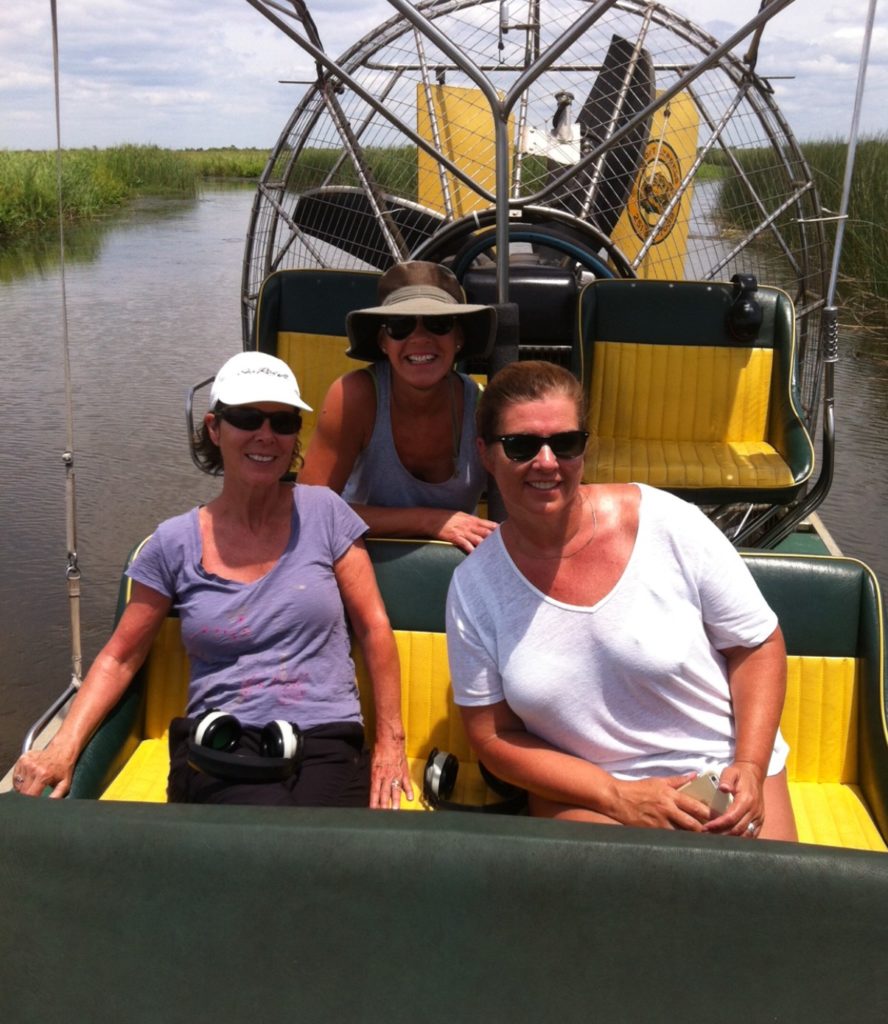 An incredible experience, and one that I would probably not have thought to do on my own. As we exited the airboat we said our goodbyes and headed off on our own separate ways.
Step outside of your comfort zone. Travel solo. Take a tour by yourself. Your mom and Rick Springfield were both wrong. Baby, I'm begging you. Please…..talk to strangers!