That would be Dusty Bahls. Did you have someone else in mind? According to his Facebook profile, he is the greatest baseball player of all time. I wasn't aware of Mr. Bahls and his superb athletic prowess until he left a comment on a photo of me. To be fair, he didn't know it was me, but I doubt that that mattered.
July 15 is National Women's Dive Day. A site used a photo of me in their promotion. Dusty Bahls left a comment. A comment that hurt my feelings at first, then made me angry, Angry for letting it hurt my feelings and angry for demeaning and insulting myself and all of the badass women I know and love. And the ones I don't know. Here, check it out for yourself.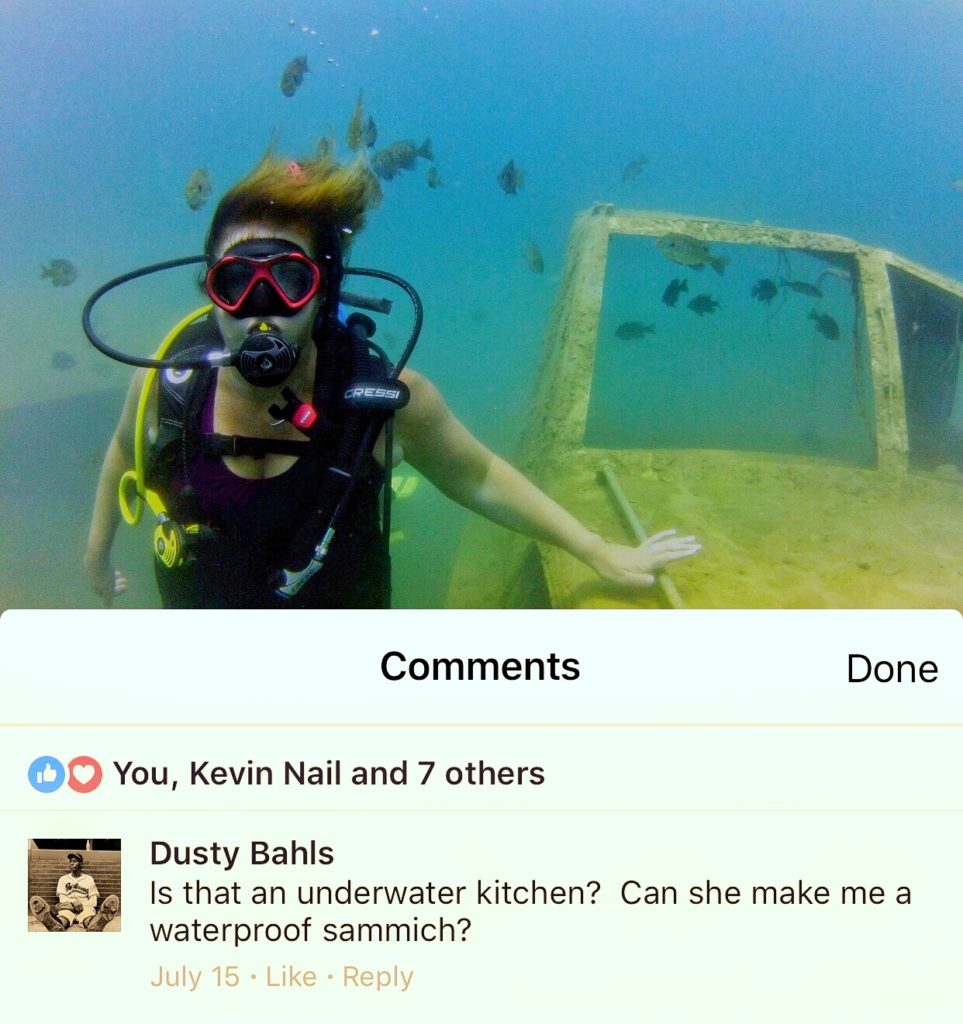 Damn, Dusty. The one time I wasn't prepared. Looks like you caught me short-sammied. Seriously, I usually have a "sammich" just in case I run into a hungry man. Especially one as phenomenal as yourself.
Like that time I hiked out to Submarine rock in Sedona……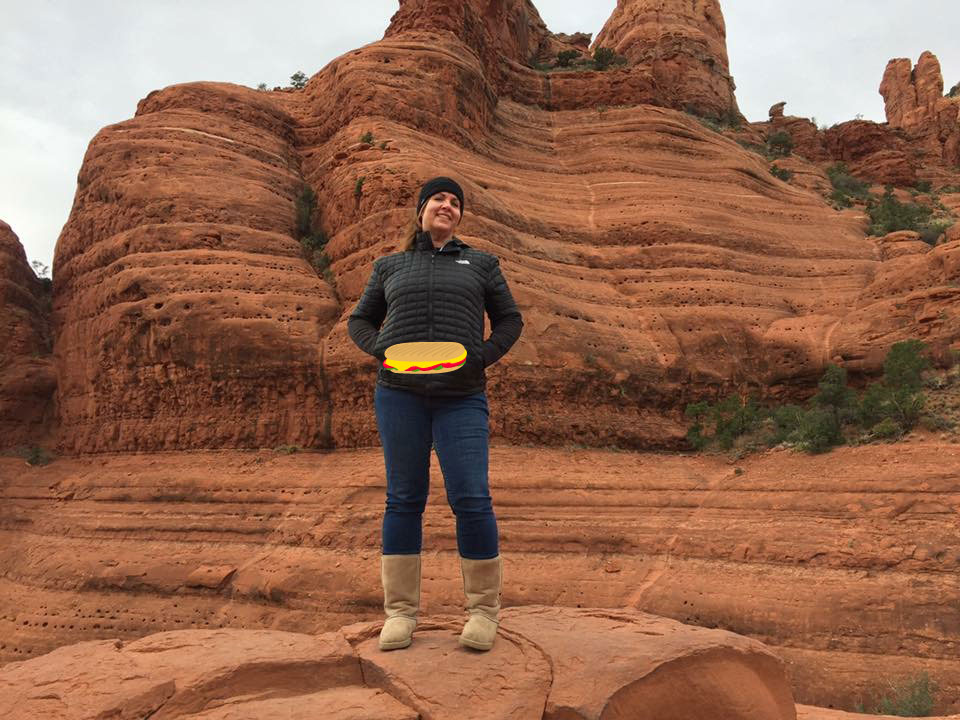 Or kayaked the Colorado River…..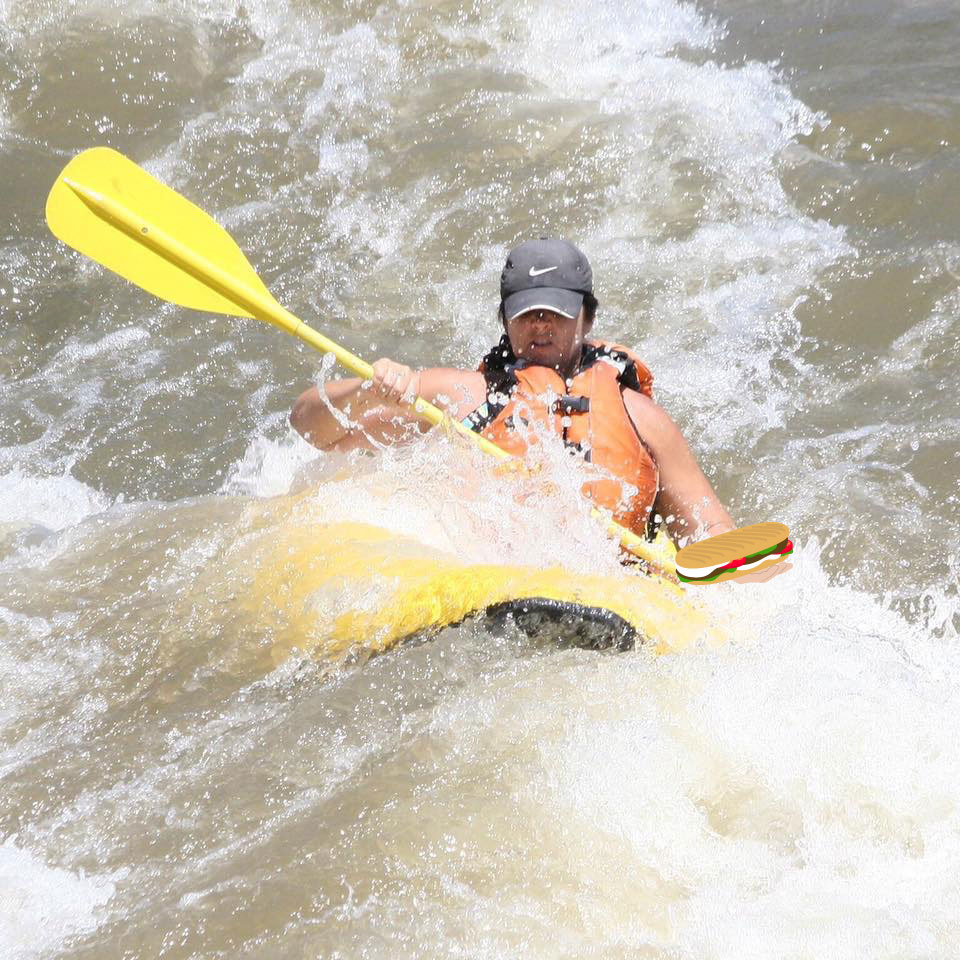 How about at the bottom of the Grand Canyon…..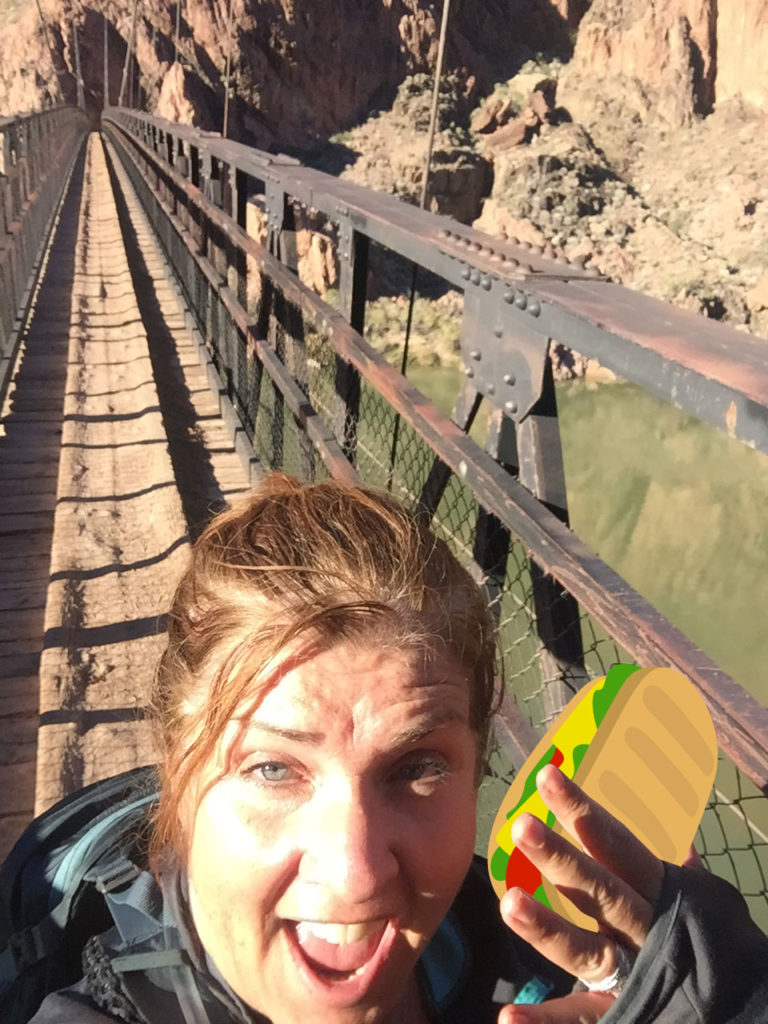 Swimming with Manatees….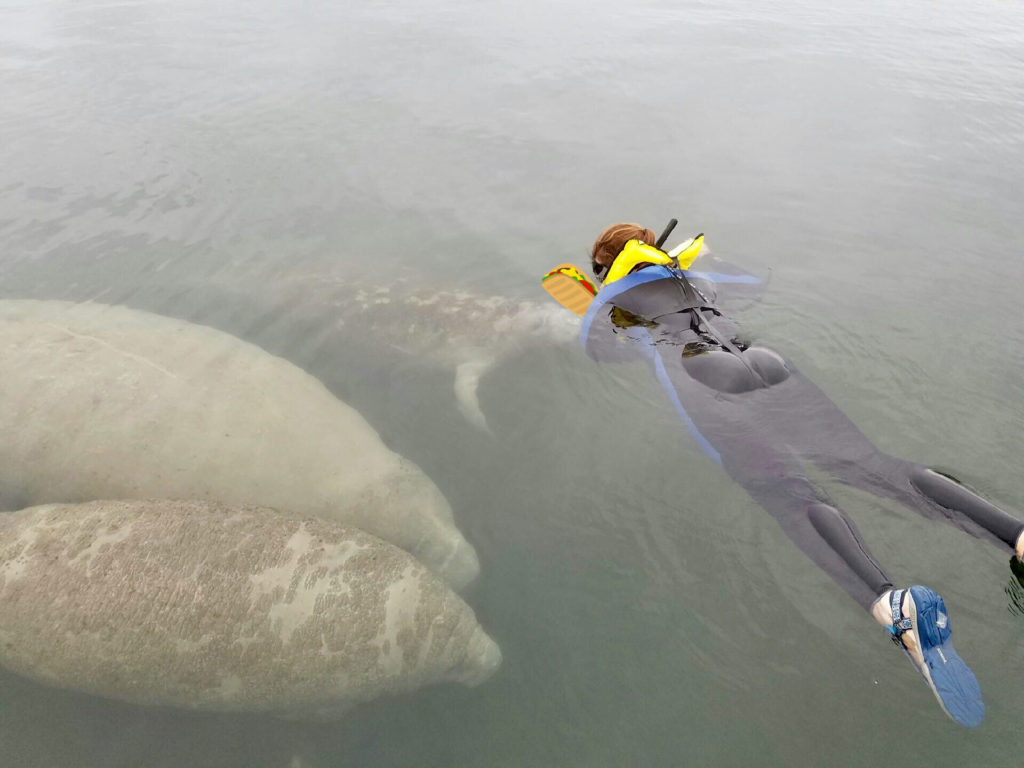 Even Rapelling……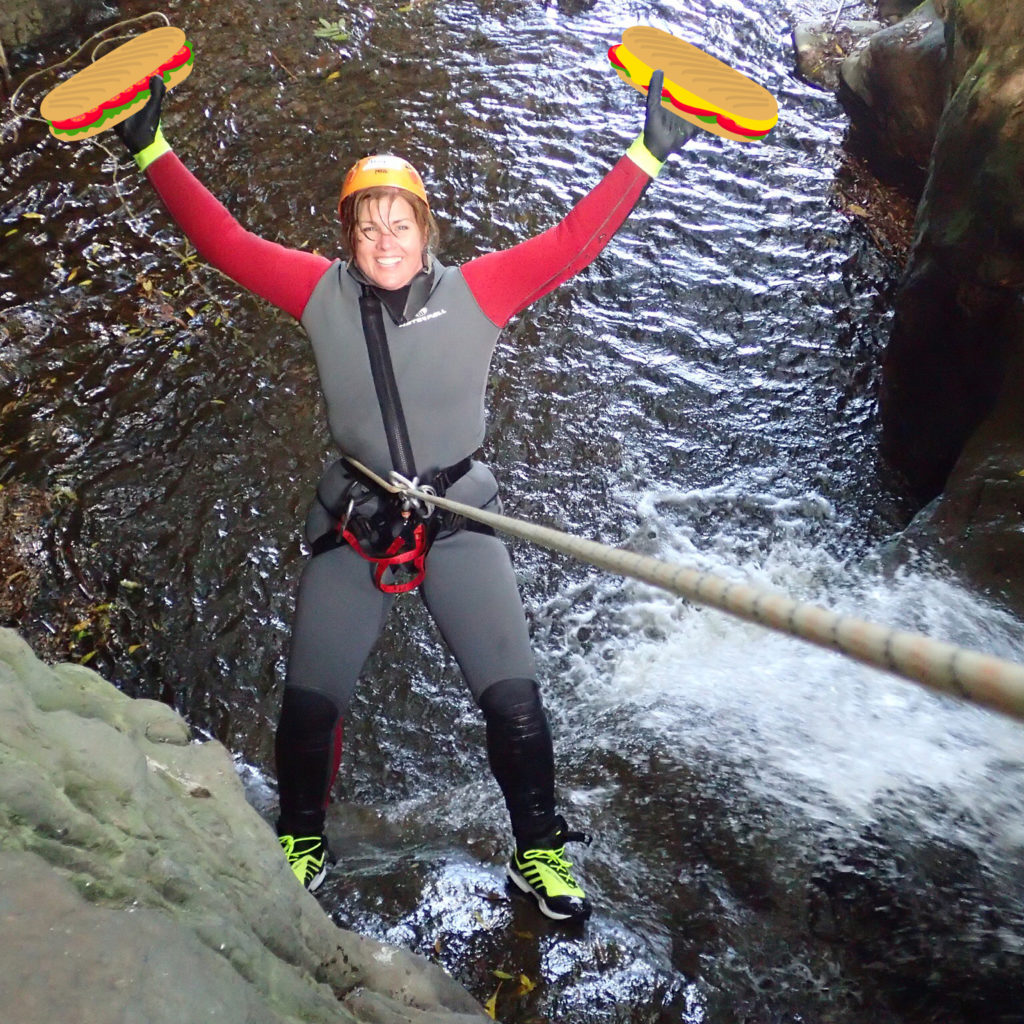 All that's missing on any of these adventures is you, Dusty. I'm sure none of it would be a problem, after all, you are the greatest baseball player in the world which would make you one of the greatest athletes of all time. I, on the other hand, am a slightly overweight, middle-aged woman, who has little to no hand-eye coordination.
But what I do have, Dusty, is grit and on a good day a little grace. So what do you say, Mr. Bahls? I say dust 'em off and c'mon. And if we happen to meet one day, well, I won't make you a "sammich",  but I'll share mine. I hope PB & J is okay.
I'd love to see pics of all of you being incredible. Just for fun, why not use #isPBJok
SaveSaveSaveSave
SaveSave
SaveSave
SaveSave
SaveSave
SaveSave
SaveSaveSaveSave
SaveSave
SaveSave
SaveSave