Golfers and non-golfers alike will enjoy a visit to the World Golf Hall of Fame & Museum located close to St. Augustine, Florida. The Reluctant Traveler (my husband and an avid golfer) made the short drive to check it out.
The first thing we see as we are walking up to the museum on a sweltering June day is the Hall of Fame Challenge hole.
This 132-yard island green, reminiscent of the 17th hole at TPC Sawgrass draws us in. For a few dollars, you can take three shots and enter into the online leaderboard for monthly prizes.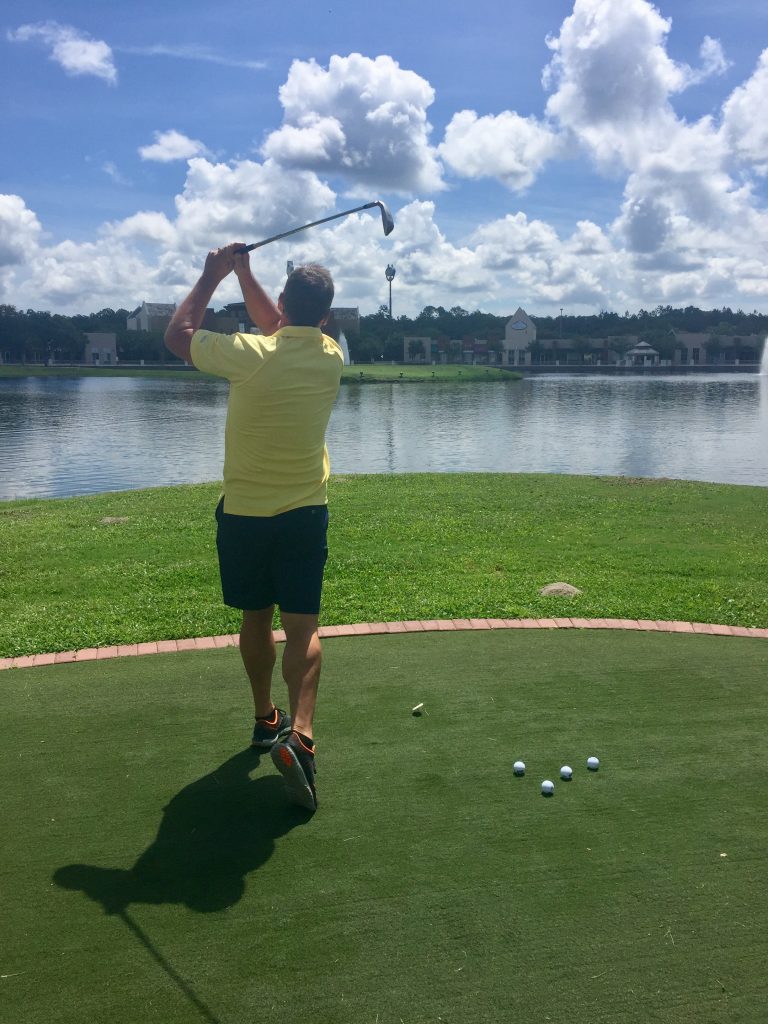 RT steps right up, pays his money, and takes the shots. I'm not so confident and decide to wait until there are fewer people around before I give it a go. Anxious to get into some AC, we head towards the entrance.
Once inside we begin our self-guided tour of both permanent and rotating exhibits celebrating all things golf.
A simulator allows you to play on hundreds of courses, and an indoor green replicating tour conditions gives you a chance to putt like the pros. If you'd like to simulate this at home, I would suggest putting on concrete. Sheesh…lightning fast! For contrast, you can putt on an ancient green using antique equipment.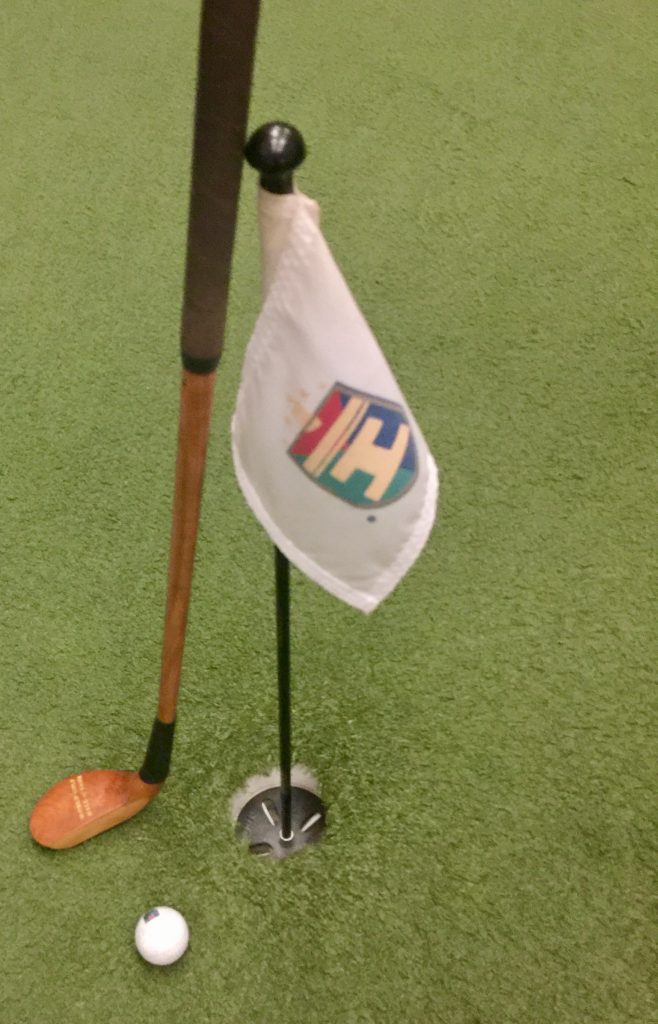 Lots more to do here. Take a walk across the Swilcan bridge, tour the locker room with memorabilia from players of all eras, and plenty of fun photo opportunities. There is also an Imax theatre.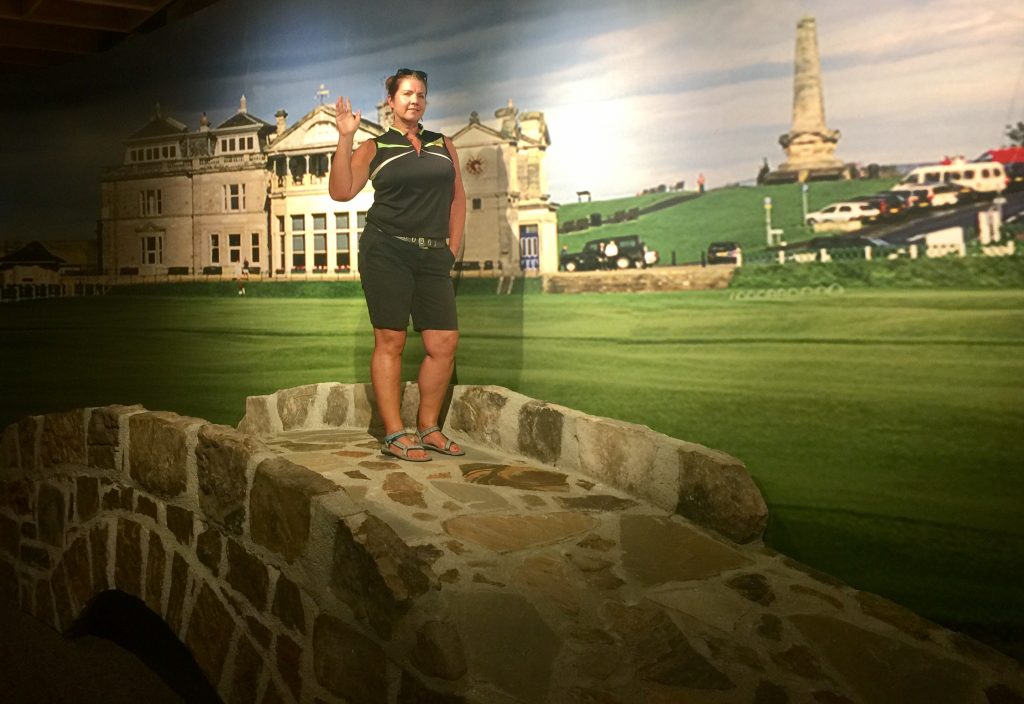 Back outside try your hand at the 18-hole natural grass putting challenge, and of course, there's the challenge hole again. I steel my nerves and take my first shot of three, sticking the green like I know what I'm doing. As usual, not content with leaving well enough alone, the next two land unceremoniously in the water.
If you're up for 18, the World Golf Village is home to two championship resort courses, the Slammer and the Squire.
We play nine at the Squire before heading to Murray Bros. Caddyshack for some food and a beer. Plan to spend 2 to 3 hours visiting the museum. If you're playing a round and dining, you can easily spend a day (or two!) here.
We had a blast at the World Golf Hall of Fame & Museum. If you'd like to read more about things to do in St. Augustine click here.