Alabama is home to some of the best state parks in the country, and I was fortunate to attend the kick-off of Eagle Awareness 2018 at Lake Guntersville State Park. I was able to visit two other nearby Alabama State Parks, making it a three in one weekend!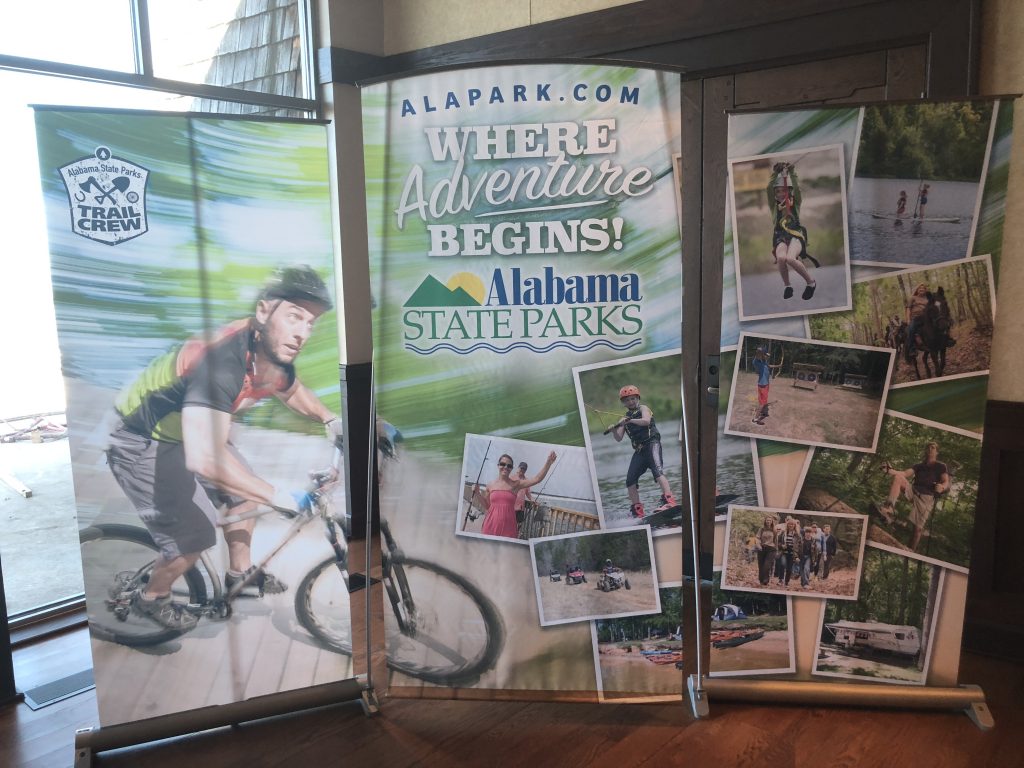 If you haven't visited Lake Guntersville State Park during their Eagle Awareness programming, by all means, add it to your list. Spend a day or spend the weekend, either way, you'll have a great experience. Offering programs, field trips, and more, you can customize your visit to suit your interests.
Programs and Field Trips at Guntersville State Park
Arriving on a Friday night, we attended a program then made our way to the Pinecrest Dining room for the favorite Friday Night Seafood Buffet which features all you can eat crab legs, shrimp, catfish, and cheddar bay biscuits.
Saturday morning we opt for the ranger-led field trip to Buck's Pocket State Park and High Falls Park hoping to burn off some of the delicious meal we had consumed the night before. The park offers several field trips each weekend, both ranger-led and self-guided. Each park we visited was incredible, and the ranger was informative, sharing the local history at each stop.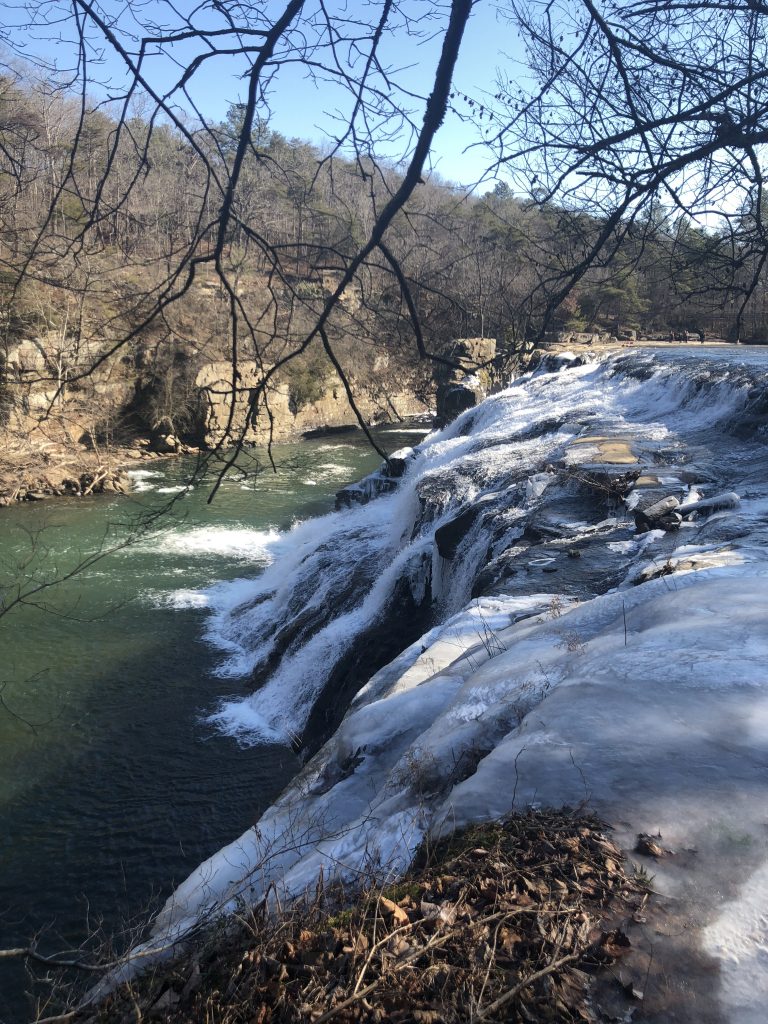 Afternoon programs commence after lunch and feature live birds of prey, lectures, and photo opportunities. Do as much or as little as you want. All Eagle Awareness programming is free.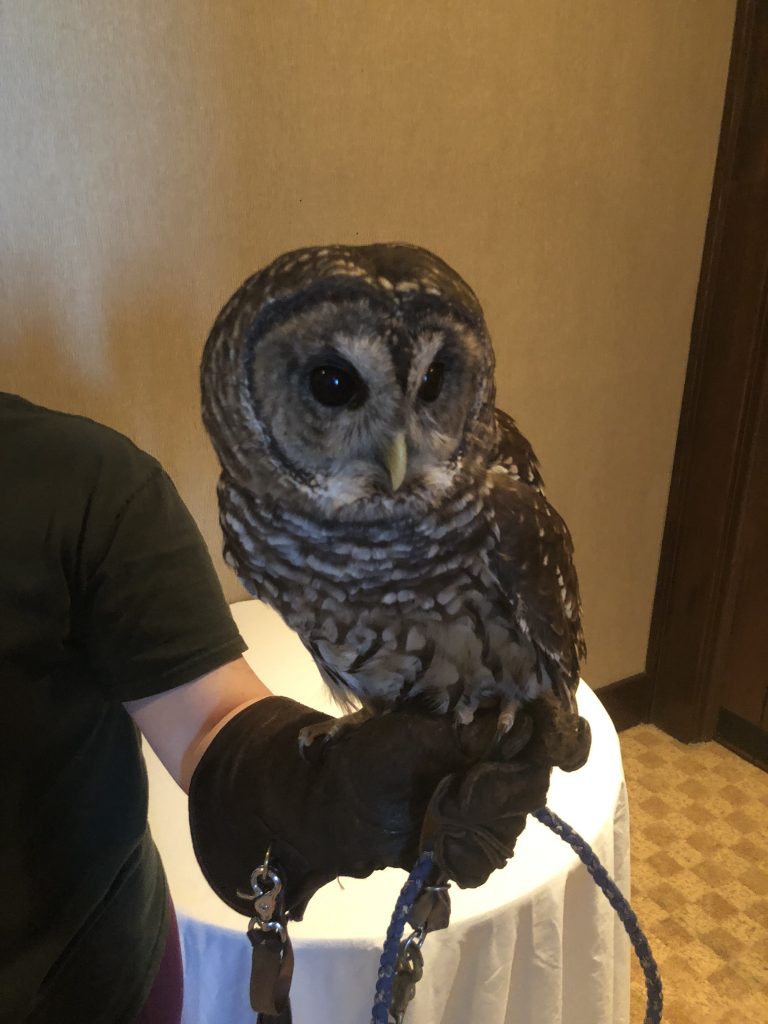 Eagle Watching
Each morning and afternoon, would-be eagle spotters gather at the Town Creek Pier hoping to spot the star of the show, the American Bald Eagle. We head that way in the afternoon and spot dozens of eagles returning to roost. Don't forget to bring some binoculars! Several park employees and volunteers are on hand to answer questions and educate spectators. There was even an appearance from Gunter, the park's eagle mascot!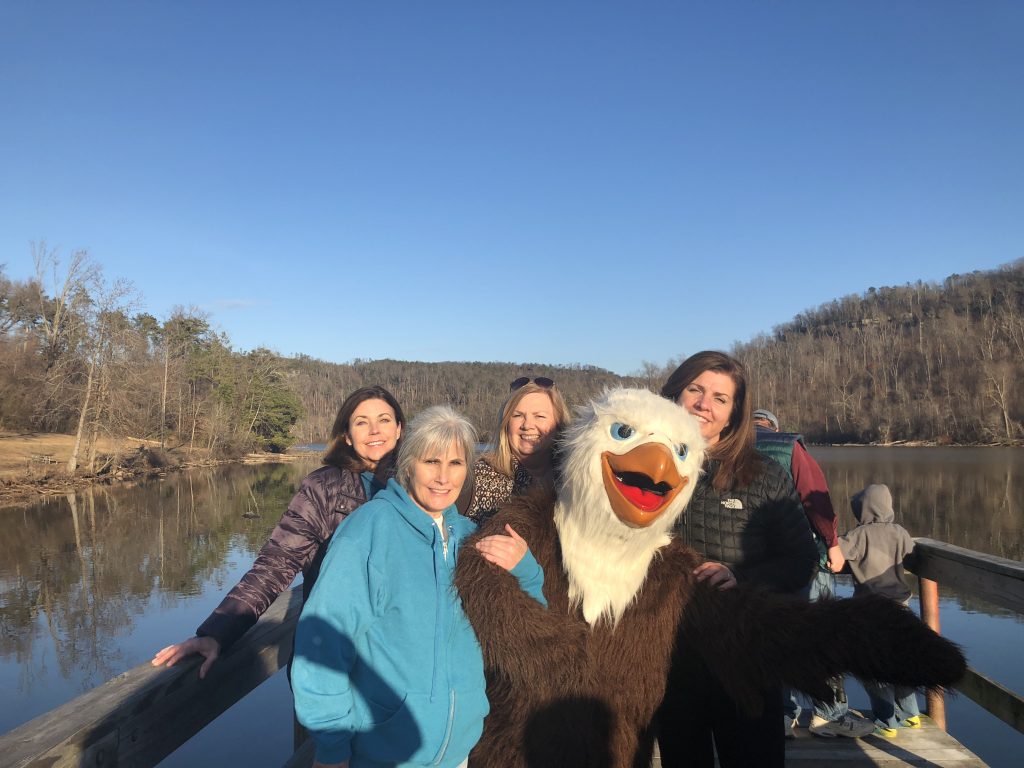 Of course, eagle watching is not limited to the Town Creek Pier. There are several nests throughout the park. One is located across from our cabin. An avid eagle watcher helped us spot it, and we enjoyed watching two babies being fed by their mother in the nest. An incredible experience!
Cathedral Caverns State Park
The third Alabama State Park is Cathedral Caverns State Park. The park is a short drive from Lake Guntersville and discounted admission to the Cave Tour is available to Eagle Awareness participants.
The opening to the cave measures 126 feet wide and 25 feet high, and that's just the beginning! Inside you'll find Goliath, one of the most massive stalagmites in the world, along with many more unusual features.The tour lasts about 90 minutes and is wheelchair accessible.
In addition to cave tours, Cathedral Caverns State Park also features gemstone mining, an activity for any age, but especially popular with younger visitors. There are also several marked hiking trails.
Staying at the Parks
Cabins, chalets, hotel rooms at the lodge, and camping are all available at Lake Guntersville State Park. The lakeside cottage was incredible with two bedrooms and baths, a kitchen, firepit, and deck offering spectacular views.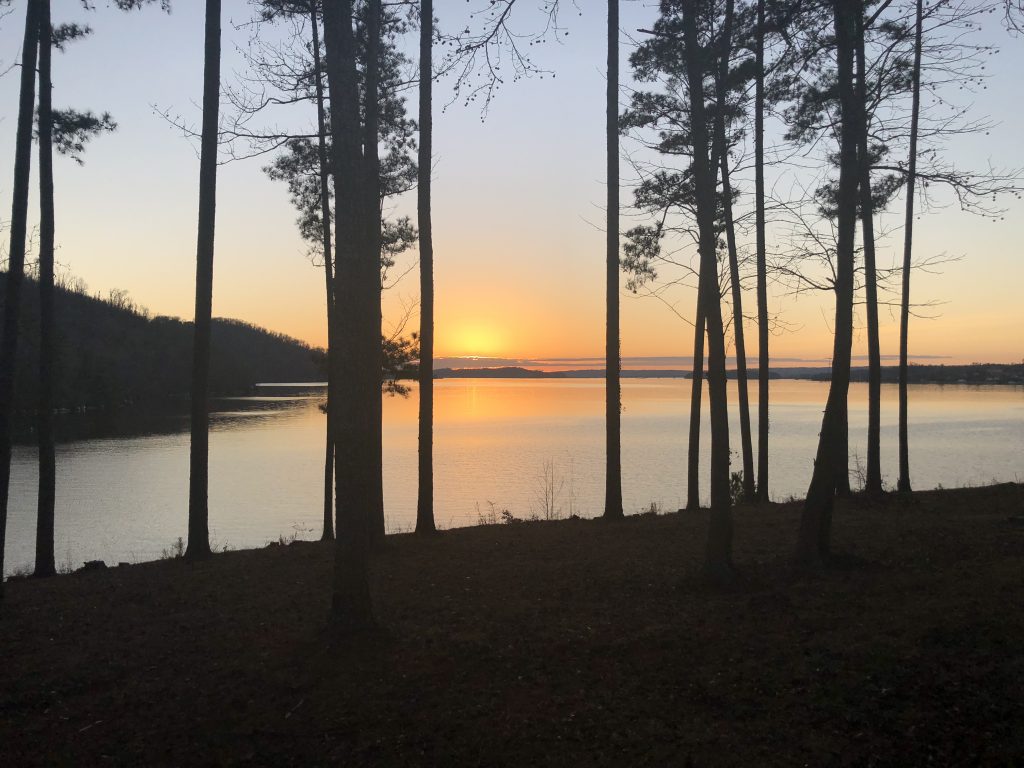 Cathedral Caverns State Park offers improved campsites along with primitive tent camping areas.  A backcountry campsite is available as well. Buck's Pocket State Park is currently open for day use only.
Be sure and make plans to visit an Alabama State Park soon. For more information visit 
here.
SaveSave
SaveSave