Road-trippin' from Alabama to California, we detour off I-40 to take in the Grand Canyon.
On our way out of the park, we met some folks who had done an R2R (rim to rim) hike. I couldn't stop thinking about the possibility of a hike into that canyon. Out with friends, one evening and two glasses of wine in, a (probably rash, certainly uninformed) decision is made to hike to the canyon floor and back. I make reservations for the first available date which is almost exactly one year later.
After googling 'grand canyon hikes" I begin having doubts! Close to one mile vertical gain, potential snow, ice, exposure, 1,000-foot ledges….yikes! Did I mention that the combined hiking experience between the two of us is zero?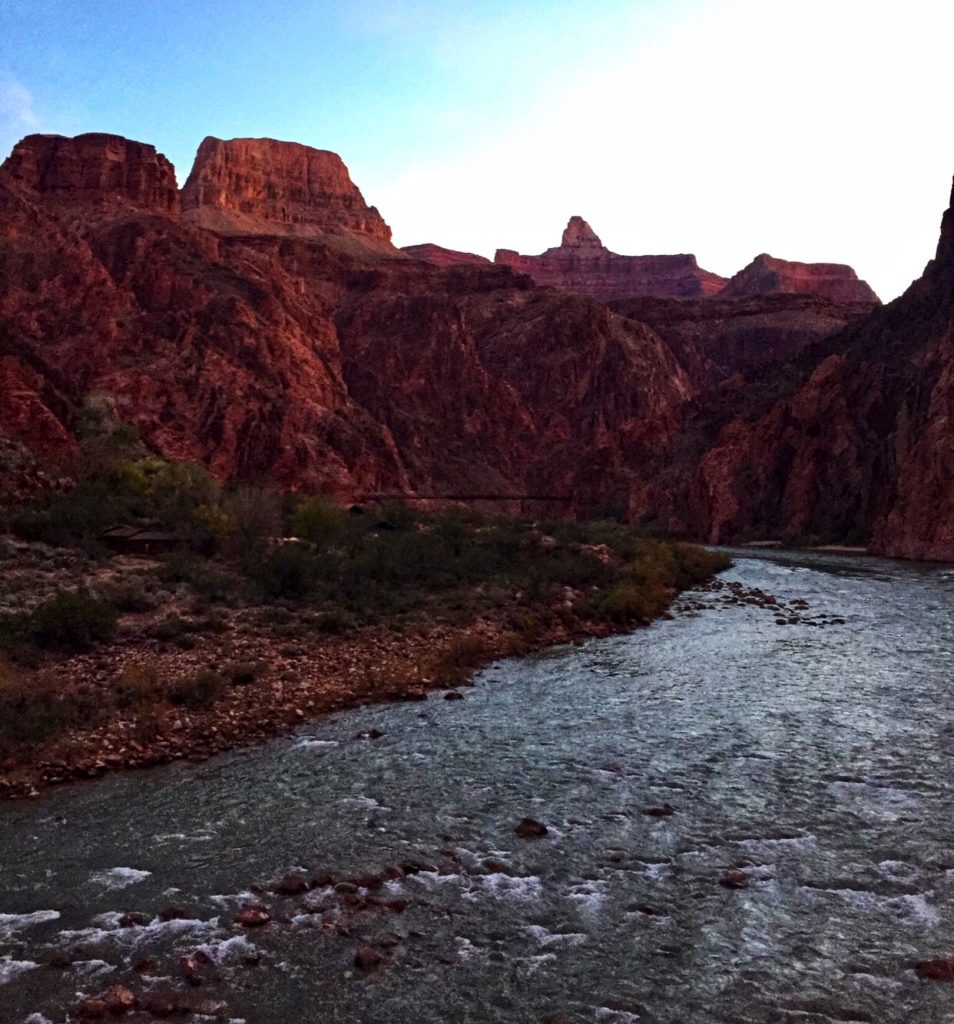 Searching for hikes close to home, I stumble upon the First Day Hikes.
Offered in many state parks across the country on New Year's Day, there was one at DeSoto State Park which is reasonably close. I also stumbled upon an article called "52 Great Hikes". They were all over the world, but that got me thinking; there are 52 weeks in the year, I could do 52 hikes. I'm already signed up for the First Day Hike….and just like that #52weeks52hikes was born.
I went to the First Day Hike, it was about 5 miles and very cold, but there were lots of people there, and we had a great time. My second hike was at the Tom Bevill Trail In Guntersville State Park. This trail is rated easy, however not only did I slip on leaves and fall, but I also managed to get off the path and get lost, seemingly impossible by most standards. In retrospect, I could have just as easily called it #52weeks52falls!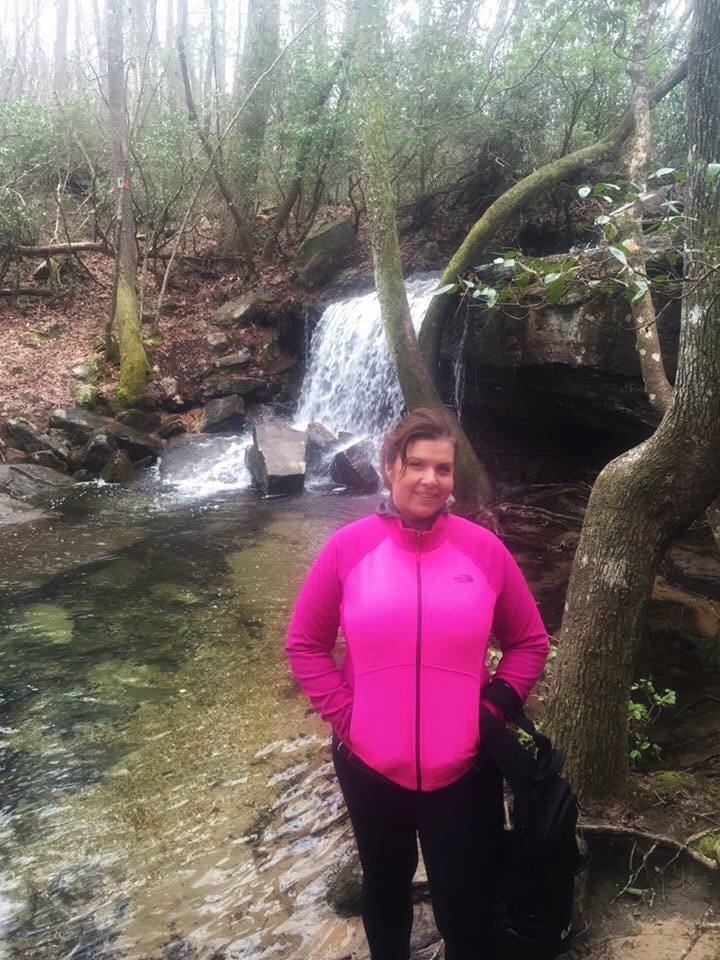 Things went up from there, both literally and figuratively. Not wanting to repeat trails, I began visiting state parks all over northeast Alabama. I quickly discovered how blessed I am to live in an area filled with such great beauty and diversity. So many trails, so much to explore.
I love to travel, and 52 Weeks 52 Hikes added a brand new component to trips.
Searching out hikes and trails every place that I visit has enabled me to see Multnomah Falls from the top, hike the iconic Mist Trail in Yosemite National Park, even climb the highest peak on Terceira Island, Azores (not quite as impressive as it sounds at about 700 feet above sea-level).
I completed my 52 Weeks 52 Hikes on New Year's Eve, 2016 on the Black Creek Trail in Gadsden, Alabama. While I had logged many training miles on this trail throughout the year, I felt it was apropos to use it as my 52nd hike. Sort of my "home trail".
And yes, I did make it to the Phantom Ranch on December 2, and more importantly, I made it back out.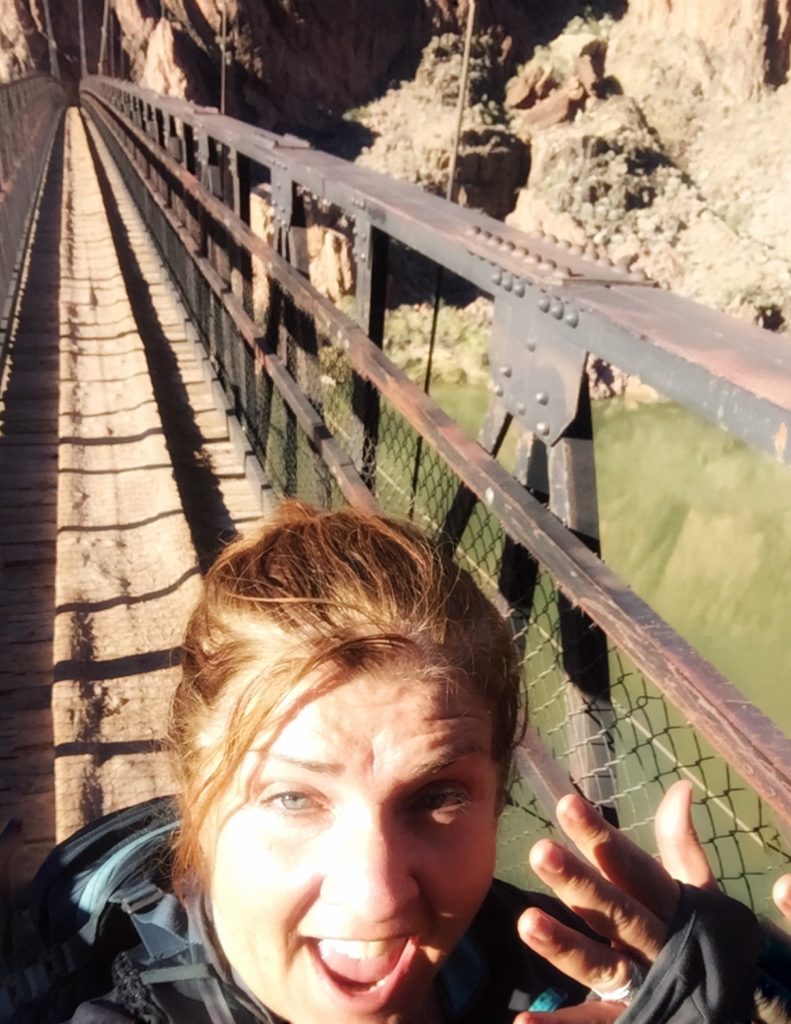 While it was tough, it was an incredible and life-changing experience. Often I'd look up on the hike out and think, "How will I ever get up there?", But then I'd look behind me and see how far I'd already come. It's a lot like life, one step is progress, and the only requirement is that you put one foot in front of the other over and over again.
As I  walked to the car after that 52nd hike, a man who I'd crossed paths with a couple of times that day waved and said, "Well, I got my six miles in! How far did you go?" I smiled back and said that I hadn't been keeping track, but to myself, I thought, "Farther than I ever imagined was possible!"
SaveSave